GONG Lijiao: "I'll reserve my best putting for Tokyo"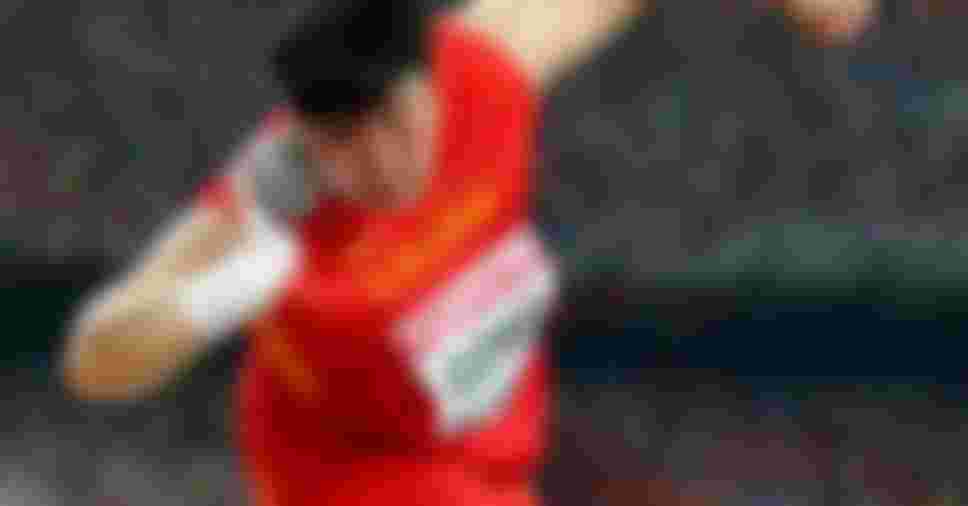 Being one of the favourite Chinese athletes expected to win gold, 31-year-old shot putter Gong Lijiao is full of confidence: "If I can keep my edge and avoid any injuries, I'd say that I've [already] got half of the gold medal," she said about her outlook on Tokyo 2020.
Chinese shot putter Gong Lijiao had a memorable 2019.
She won 12 gold medals and one silver in the 13 events she participated at home and abroad, including defending her title at World Athletics Championships in Doha and winning the Diamond League Final for the third year in a row.
Despite the win with a 19.55m distance, she was not satisfied with her performance in Doha. Being extremely hard on herself seems to be one of her trademarks.
"It was so bad that I could not take it," said she at a post-match interview.
Looking back at her previous performances, it may be a fair point. She achieved a 19.89m distance as early as 2009 while her personal best is 20.43m which was made in Halle, Germany, in 2016. The 19.55m result in Doha does not stand out.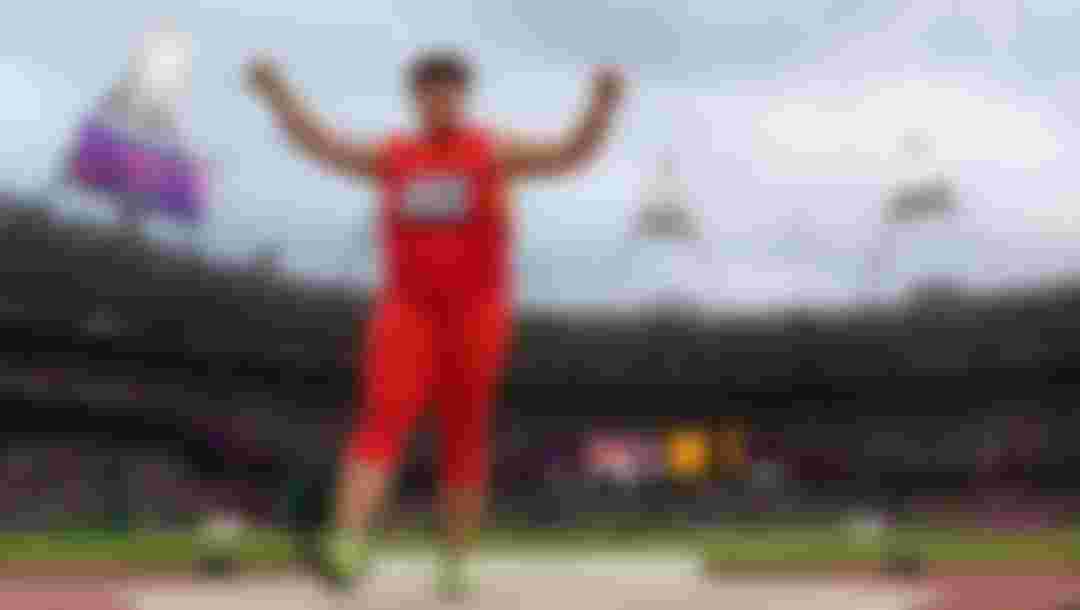 Belated Olympic medals
She made her Olympic debut at Beijing 2008 when she was 19 and finished fifth in the final. Incidentally, 11 years later, those athletes who placed second and third were both found guilty of doping offenses leading Gong to receive the bronze medal in 2019.
"Justice and fairness might come late, but they would come for sure," she wrote on her social media account.
History also repeated itself at London 2012 when she finished with a bronze medal. Four years later, she was awarded the silver medal after the original winner was disqualified.
Although the three-time Olympian had belatedly won one silver and a bronze in previous Games, Gong still has an empty feeling in her heart.
She has already won six medals - two gold, one silver and three bronze - from her seven World Championships appearances, but so far, an Olympic gold medal is still missing in her collection.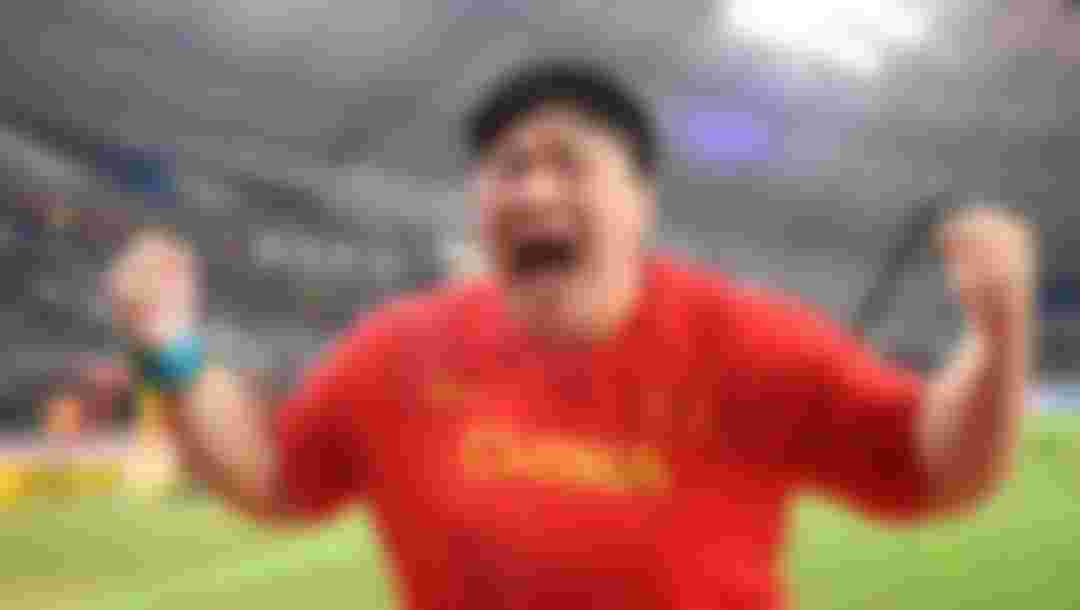 Matthias Hangst/Getty Images
Aiming for gold
"To win a gold medal at the Olympic Games is my dream," said Gong, who has repeated this goal at many occasions.
"Now I am closer to the Olympic gold medal dream than ever. I am looking forward to showing my best," she said in late 2019 when she was interviewed at a sponsored event.
"If I can keep my edge and avoid any injuries, I'd say that I've got half of the gold medal."
Since then, she has been training hard for this year's World Indoor Championships and Tokyo 2020 Olympic Games, expecting to make the Shot Put Grand Slam - winning the titles of both indoor/outdoor World Championships, Diamond League Final and Olympics.
With both events postponed to next year, she now has to readjust her plans.
"The postponement for one year affected me to some degree because I'm over 30 now. But the influence is not that big. I have this Olympic dream in my heart, so I will hold fast to it whenever the Game is held," she said in a video message posted on the China athletic national team's social media account.
"We have adjusted the training plan accordingly. We were supposed to be in quite intensive training for now but we have changed the plan to a lighter one, just intending to keep the physical conditions."
"Although Tokyo 2020 was postponed, we are preparing for it all the time."
"It's my dream to be an Olympic champion, so I will always be prepared."
She believes in the Chinese saying that the road to happiness is paved with setbacks.
"I have one more year to prepare. By then I will be more prepared. I will try my best to reserve my sharpness to next year. There won't be that many differences when I am one year older. The effect of the postponement was not as pessimistic as one imagines," she said.
Besides regular training, Gong adds one more task to her preparation list - learning English, so she can handle the post-match interviews well.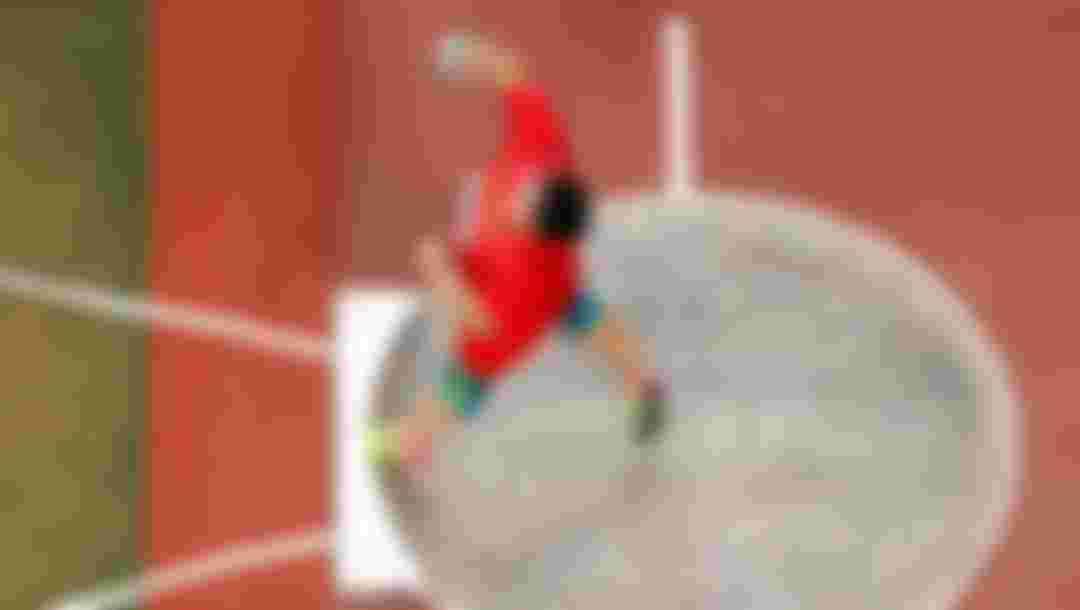 Richard Heathcote/Getty Images
Future plan
Gong has a clear plan for the future.
At the interview with Chinese media The Paper, she said, "Even if I get a gold medal at Tokyo 2020, I will not retire before long."
"The junior athletes need more training to stabilise their performance, so I would retire only when they are ready."