From real life to surreal life: Jessie Knight's lockdown experience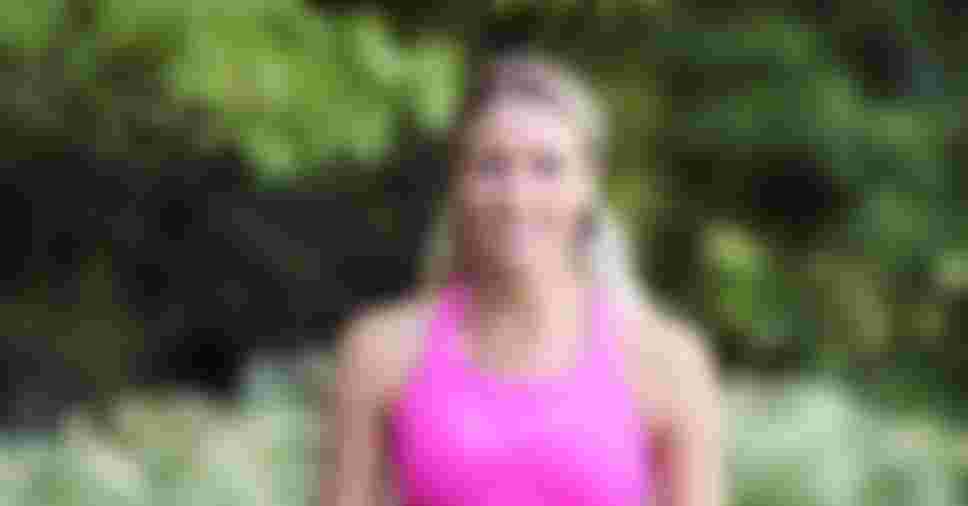 Tokyo 2020 caught up with the Team GB athlete and primary school teacher to talk to her about everything from lockdown to school and her hopes for next year's Olympic Games. 
Shocking the neighbours
For many people, catching sight of an international athlete running at full pelt past their windows would have them rubbing their eyes in disbelief. But this surreal experience is the new normal for neighbours of Team GB's Jessie Knight, as she adapts to the realities of lockdown training.
"My coach said 'let's just stick with the plan', so our sessions have actually stayed the same," explains Knight, with a hint of mischief in her eyes.
"I just bought a measuring wheel and literally measured out the distance. So my neighbours had the very strange sight of me doing a 300m along my road at full speed."
Knight, who posted the third fastest time in the world this year at 400m – despite being primarily a 400m hurdler – has decided that maintaining a positive outlook is the best way to deal with the ongoing quarantine situation in the UK.
"I think at the beginning, it was all a bit of a shock and an adjustment. A lot of athletes were disappointed. But I think everyone has got their head around it a little bit now and I think athletes have it in them to be positive. So the best thing you can do now is just be positive and, obviously, the goals are next year now."
Unanswered questions
The timing of lockdown has left many people with a lot of 'what ifs' in their minds. This is especially poignant for Knight, who was in the shape of her life in the buildup to Tokyo 2020.
"I had a massive breakthrough indoors. So I got myself into the shape of my life at the right time, in the Olympic year. I was thinking, it all just kind of got taken away," the athlete explains.
"I had that evidence that I was in such good shape and could perform at a world class level, then it all just got taken away very quickly."
But there are even more 'what ifs' for Knight, who shocked the world when she beat a world-class field to win February's Glasgow Grand Prix 400m in 51.57.
You see, Knight doesn't consider herself to be a 400m runner at all.
In fact, because of the lockdown, she didn't even have the chance to race this year in her main discipline of hurdling.
"I think I am a 400 hurdler as an individual athlete," Knight suggests.
"It's such a shame because I didn't get to do a 400m hurdles in my current shape. So, I think statistically I am probably better at the 400m flat. But I didn't get to do a hurdles this year."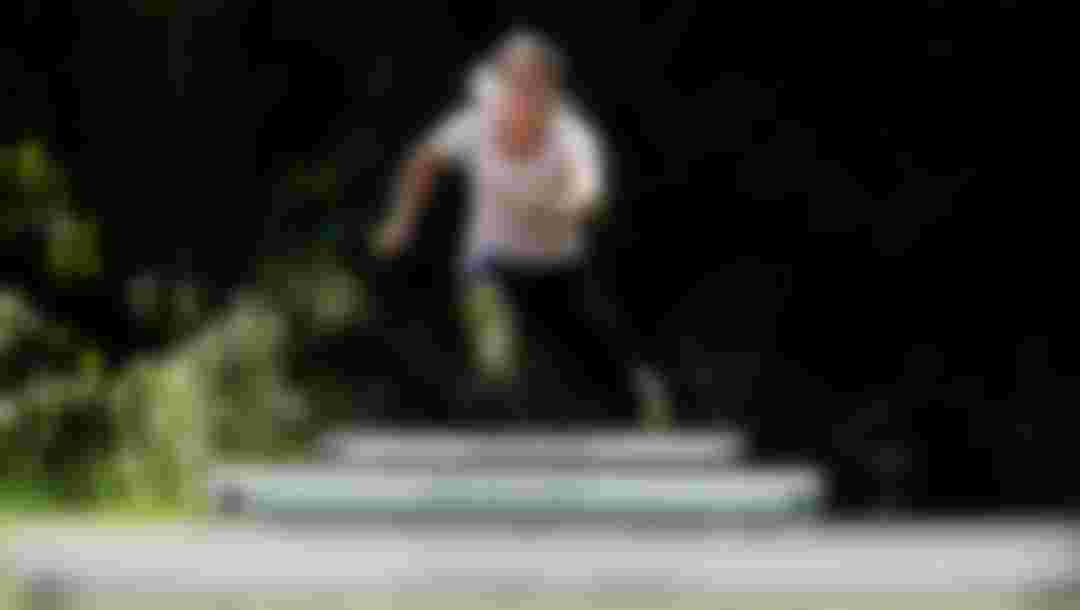 The upside of lockdown
The new realities of a locked down Britain have meant Knight has not only had to adapt her athletics training, but also her schedule as a year six primary school teacher.
But it's not necessarily altogether a bad thing.
As recently as three years ago, Knight had given up athletics completely, as the difficulty of striking a work/life balance as a novice teacher proved difficult to handle.
Now with teachers working from home, juggling work and training may actually be easier for her.
"I think it's gotten easier, because I'm working from home, doing nine until four typically. And then I go to the track or park straight away for training."
"So I'm finished training by six thirty to seven, instead of nine o'clock at night. So my working day has gotten a bit shorter."
On top of that, training solo has meant she has less distractions.
"Obviously when you're training by yourself there's no one to talk to, so you tend to get training done a little bit quicker. Our warm-up can take a very long time sometimes, just because we're chatting and doing it as we go."
"But whereas now, I'm very much like go there, get it done and go home. So I think it has got a bit easier."
It would make sense to give it everything,

as I'm racing girls that are full-time athletes.
Planning for the lead-up to Tokyo
One of the biggest questions in Knight's life right now is how she will manage to train for next year's Olympics in Tokyo, as she seeks to compete on the same level as many athletes who are able to dedicate every minute of their time to their sports.
It's a question she's looking to answer in the very near future.
"I'm making that decision as we speak. I definitely will not be leaving school altogether. For me it works being a teacher and an athlete."
"But I have had thoughts about whether I could go down to three days and then whether that would be a possibility.
"My school are so supportive in every way, so there are a lot of talks with the headteacher and they've said to me that they will support me in any way they can. So I think in the next couple of weeks I'll be making that decision.
"But with the Olympics moving a year it would make a lot of sense to give it everything, as I'm racing girls that are full-time athletes."
In fact, even though she would never dream of leaving her position as a teacher, the sacrifices of working in a full-time role and the gruelling training regime required to achieve a place at the Olympics can have very practical, and potentially serious, disadvantages for an athlete.
"At the moment it's like I can't even see a physio or get a massage because I don't have time. So if I have a little niggle that I'm a bit concerned about, I would have to miss a training session to go to see a physio, because I actually have no time."
"So it tends to be that unless I'm really concerned about an injury, I just get no treatment. Whereas now if I could become part-time I could use one of those two days extra to think, 'actually I may have a bit of treatment today'. I think I could actually sleep more, recover better and look after my body... because I'm putting it through quite a lot," she laughs.
Her inner school teacher
When she talks about the children in her year six class, it doesn't surprise you why Knight became a primary school teacher.
She has strong views on the type of training children who want to get into athletics should do – and the main philosophy is having fun.
"I think as children it's got to be very social," she explains. "I can remember those days where you PB'd every race. You just showed up and you just PB'd (personal best) because there was no pressure. You just went and had fun with it. So yeah, have fun, enjoy it, and spend time with friends and make it very social."
It's a philosophy Knight adopts when teaching she's her own class: "I think they're really inspired by it and PE lessons are very fun!"
And the affection she has for the kids is obvious.
"Honestly, they've been so amazing. They think I'm the best athlete in the world, they don't understand it all," the primary school teacher from Surrey says self-deprecatingly.
"If I could click my fingers and have all 32 of them back in the classroom now I would do it. But it's a very difficult situation."
Back to reality
Knight feels the same way about training again with her group. She would love for it to happen, but the realities of today don't allow for it.
"I think there will be a lot more things to come before that. To be honest, I don't really think we should be training as a group."
"Obviously, I'd love to, but in terms of the current situation it's kind of pointless.
"To be honest, most athletes have adapted to training by themselves – I know I have. The feeling was quite daunting at first, but actually you kind of realise that you can do it.
"I still have my stop watch and it's OK. But I honestly think it will be a long time until we can train together as a group again.
"But we'll see."
Tokyo calling
For now, Knight may have to content herself with the fact that she's shown the sort of form that could see her competing in not one, but two events in Tokyo – something that was far away from her mind just a short while ago when she had to make a choice between athletics and 'real life'.
And even though real life has been replaced by a more surreal life right now, her dreams of Tokyo are still burning brightly.