Freestyle wrestling prodigy Nick Gwiazdowski believes brain is just as important as brawn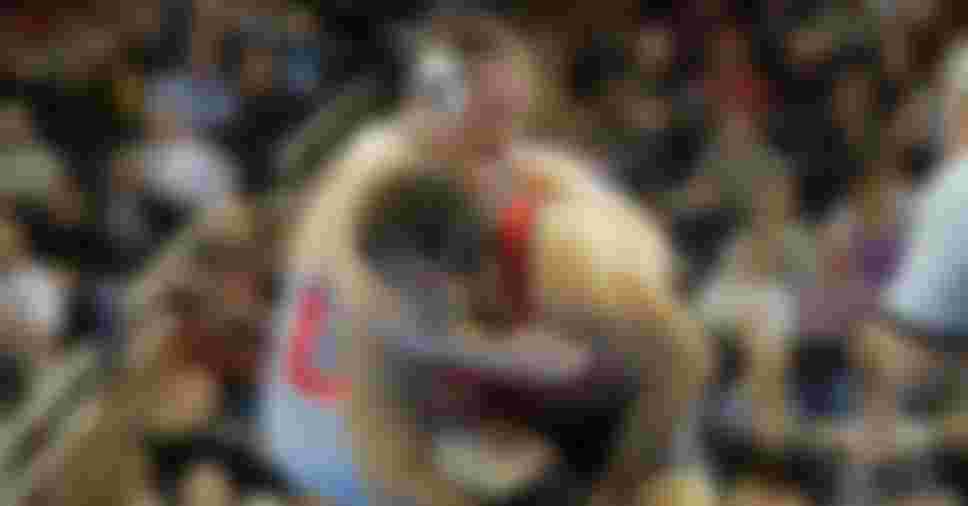 For the American 125kg grappler, the Tokyo 2020 postponement provides more time to learn from other industry leaders, in his pursuit of Olympic gold.
In Nick Gwiazdowski's quest to become a freestyle wrestling Olympic champion, the American has found inspiration from some rather unlikely sources.
Many elite wrestlers favour a very rigid approach to training, where there is little room for any ideologies outside of the sport's tried and tested methods. But not the big man from New York.
The 125kg grappler opts to spend time studying excellence across all walks of life, with the goal of improving his own performance.
"I read about people who are unique and have climbed to the top of their industry, and how they did it," the recently-crowned 125kg Pan-American Olympic Qualifier champion told Olympic Channel.
"When you get to the peak of any field whether it is athletics, business or art, what separates the best from the rest? It's all the same stuff."
"I'm interested in the things that are important to them, be that work ethics or behaviours that they followed religiously. Those types of things interest me because I think there's a lot more to learn than just from wrestlers."
One of the recent books 'Gwiz' read on American writer, actor and musician Shel Silverstein - a recipient of two Grammy Awards, a Golden Globe, and Academy Award nominations - typifies his interest in diverse characters.
"I love that Shel has found so much success as a creative guy. His connections to the country music community in the 70's and the songs he wrote. But in spite of this success he kept working hard to improve his craft."
Olympic frustration
Gwiazdowski's rich vein of form in the Olympic qualifier in Ottawa means, like many athletes, he could have been left feeling frustrated by the delay.
But after putting things in context, he decided to treat it like just another problem to solve en route to glory.
"When you're in peak competition you're looking forward to that competition, but things change and you have to adjust and be resilient enough to make changes and just be ready for when the time comes," the 27-year-old continued to Olympic Channel.
"You experience obstacles so much within your sport. Having to travel, in training, unfamiliar opponents… it's part of the game and unfortunate things will happen.
"I don't expect things to go my way so when problems do happen, I'll carry on and I know I'm capable of succeeding."
"Stimulation for the brain is super important"
Gwiazdowski is now viewing the one-year postponement to the Olympic Games Tokyo 2020 - and the more immediate coronavirus quarantine - as a chance to keep developing his mind, which he believes will improve his movement.
"You just have to do what you can on your own. Find ways to challenge yourself on the daily regular.
"Stimulation for the brain is super important. I spend time visualising things happening, going through motions, positive and negatives in matches, how to combat them.
"It's all super critical to stay super sharp mentally, because if the responses come fast to your brain, your body follows."
"I'm looking to improve technical stuff on the mat. Be more aware of movement, be technically sound in my attacks and defence. There are some very, very fine things like hip and foot position that I know if you master those things, it's very difficult to beat."