Everything you need to know about Olympic Trampoline Gymnastics at Tokyo 2020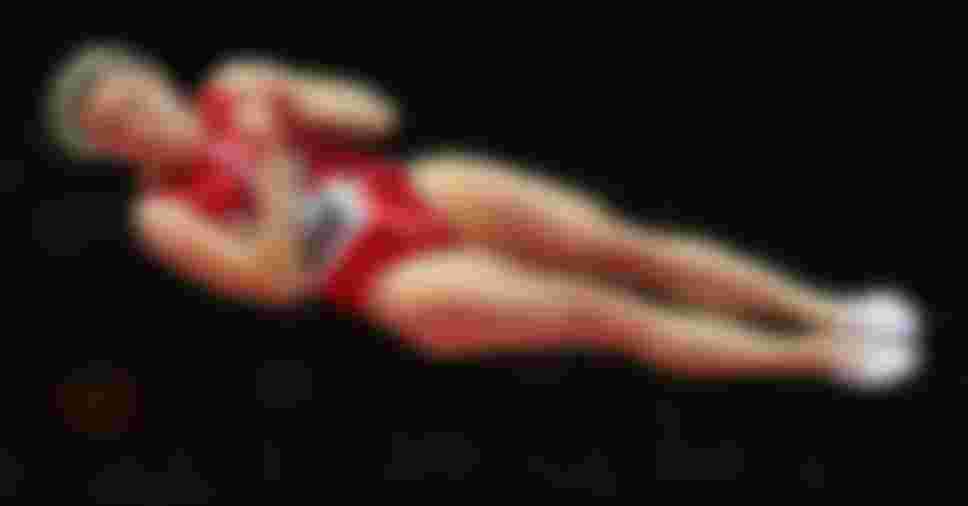 Don't miss the daring, 8m high feats of trampoline gymnastics. Find out all about who the key athletes to watch will be in 2021, when and where will Olympic Trampoline Gymnasts will be performing, and more. 
Want to watch daring athletes jump 8m, then flip and spin through 10 consecutive acrobatic elements?
Then, trampoline gymnastics is where it's at.
Here's what to look for in the sport at the Tokyo 2020 Olympic Games in 2021.
"One Minute, One Sport" will show you the rules and highlights of Trampoline in one minute
Top Olympic Trampoline Gymnasts at Tokyo 2020
The Japanese will be hoping for the first Olympic medal in trampoline at Tokyo 2020, with hopes pinned on MORI Hikaru, the reigning women's World champion. Her 2019 global victory was Japan's first in trampoline since the sport became part of the International Gymnastics Federation in 1999.
Mori will have company in compatriot Doihata Chisato, who finished runner-up at the last World Championships. Double Olympic champion Rosie MacLennan of Canada is also one to watch after finishing third at the 2019 Worlds. The 2012 and 2016 Olympic champion has proven that she cannot be counted out, especially in Olympic competition.
On the men's side, People's Republic of China will be favoured to take two medals as they have done in each of the last three Games. Leading the charge will be reigning World champ GAO Lei, who won bronze at Rio 2016. Teammate DONG Dong already has an Olympic medal of each colour, having taken gold at London 2012, silver at Rio 2016, and bronze at Beijing 2008. Can the reigning World bronze medallist win his fourth Olympic medal in Tokyo?
Ivan Litvinovich of Belarus finished second at the 2019 Worlds and shouldn't be counted out to repeat that feat in at the Olympics. Reigning Olympic champion Uladzislau Hancharou, also of Belarus, will need to shake off the mistake that kept him out of the last World final if he wants to repeat as champion.
Olympic Trampoline Gymnastics schedule at Tokyo 2020
Trampoline gymnastics competition runs from 30-31 July 2021. The women's qualifications and finals will be contested first, followed by the men's event.
Check here the complete schedule and all times are in Japan Standard Time (JST).
This event took place on 03/08/2012 at the North Greenwich Arena, London. Dong Dong (CHN) claimed the gold medal. Dimitry Ushakov (RUS) took Silver, Lu Chunlong (CHN) completed the podium.
Olympic Trampoline Gymnastics competition format at Tokyo 2020
32 athletes - 16 women and 16 men - will participate in trampoline gymnastics at the Olympic Games in Tokyo in 2021.
When trampoline competition begins on 30 July, all 16 women will perform two routines in the qualifying round. The first contains several special requirements, the second is a voluntary exercise. The scores from each are added together and the top eight advance to the final. In the final, no scores carry over and the athletes perform a second voluntary exercise. Medals are awarded to the top three scoring athletes. The men use the same format.
Bryony Page had to overcome an extraordinary mental obstacle on her way to becoming Team GB's first ever Olympic trampoline medallist.
Olympic Trampoline Gymnastics venue at Tokyo 2020.
Gymnastics competition at the Tokyo Olympic Games will be held at the Ariake Gymnastics Centre in the northern part of Tokyo's Ariake district.
The temporary venue has the capacity to hold up to 12,000 fans.