Emily Overholt is swimming in high spirits again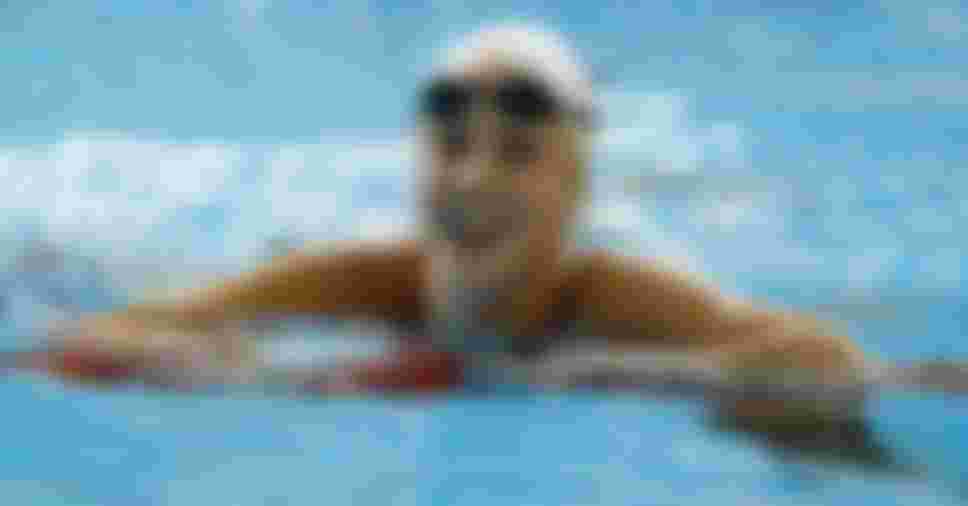 When she was only 18, the athlete won bronze at Rio 2016 before falling into severe depression. She talked to Tokyo 2020 about her toughest moments and how she managed to overcome them with Tokyo in her sights.
A new comeback.
As with many athletes around the world, the COVID-19 pandemic has stopped Emily Overholt from training. Now she has found her way back to the swimming pool. The times she passed through were difficult, but at the age of 22, Overholt drew upon the resilience she had developed over the past years.
It's not the first break from competition the young Canadian swimmer has had, in fact the last one was longer. After Rio 2016, where she won a bronze medal in the 4x200m freestyle relay and came fifth in her speciality, the 400m individual medley, Overholt went through some tough times.
"That's when things got pretty bad"
The results were outstanding for the then 18-year-old athlete, but she couldn't enjoy them. It had been a while since Overholt had lost her love for swimming. So when she arrived home from the Games, the pressure that had kept her going and also kept her down began to fade away.
"The Olympics are the pinnacle of sporting events, so coming down from that was really hard. It was a bit overwhelming," Overholt told Tokyo 2020.
"After the Games, I was really depressed for a really long time. I didn't see how things would get better. I thought it's gonna be like that forever and things would remain the same. I couldn't put things in perspective and that's when things got pretty bad."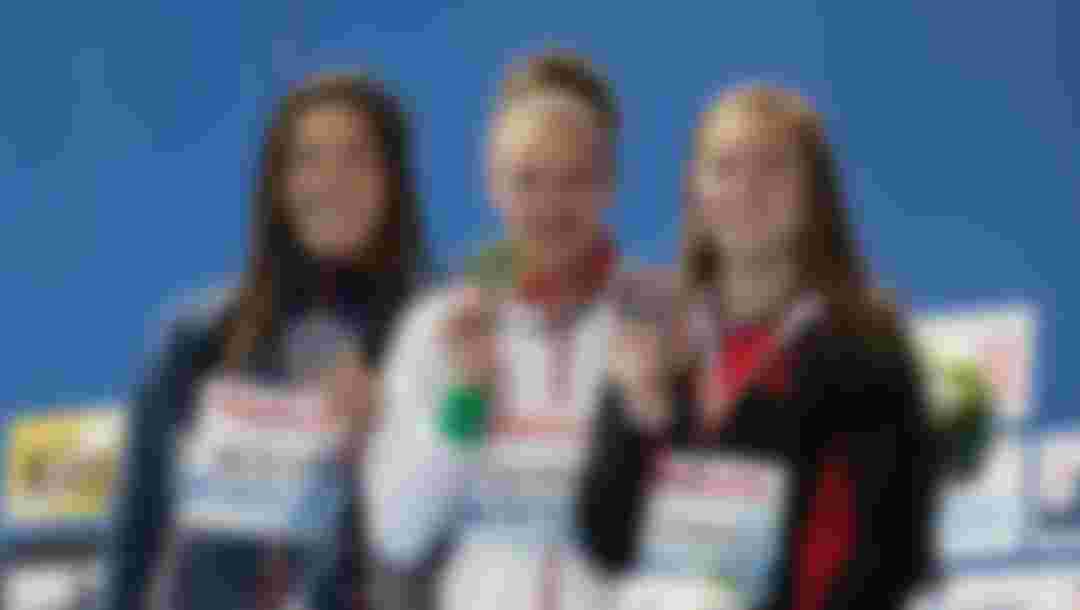 Lack of balance
However, prior to Rio, Overholt's career had been in the peak: she was the youngest female swimmer on Team Canada, winner of three Pan-American medals in 2015 (gold in the 400m freestyle, silver in the 200m freestyle and bronze in the the 4x200m freestyle relay), and a bronze medallist in the 400m individual medley at the 2015 World Championships.
That was Canada's first world medal in that event, and she hadn't even celebrated her 18th birthday yet.
It was then that the teenager decided to leave her parents home to join the High Performance Centre located at the University of British Columbia in Vancouver. She wanted to focus on the Games. Exclusively.
"The whole year leading to the Olympics was really hard for me," she recalls.
"I isolated myself from the people close to me. I thought I just need to focus on swimming and I can't do anything else. I had this huge stress about reaching the Olympics and trying to do well there. I guess, I just lost this balance and the only thing that was in my head was swimming. I wanted to be perfect. It really took it all after a while."
A hamstring injury, which she described as 'really hard to handle', only added to the stress.
In fact, she hadn't realised that social isolation, extreme pressure and a steady search for perfection was threatening her mental health.
It was an explosive cocktail that blew up after Rio, when the excitement of the Games went away. A month later, Overholt ended up at hospital. She stayed there for more than two months.
"It took me a full year to get healthy and ready to swim again."
I wasn't ready to open up myself

and as soon as I did I started to feel better
Rescued by speaking up
Now with hindsight, Overholt knows that her depression was the result of a disorder related to both sport and her personal life. She had a good group of people around her but she admits that, back in those days, being away from her friends and leaving school were a major blow for her.
Everything went by too fast, and she was too young.
At first, she couldn't speak about her condition but when Overholt did so, it was the first step towards recovery.
"I think I got really great support but I wasn't ready to talk about what I was dealing with. I wasn't ready to open up myself and as soon as I did I started to feel better."
Helping by sharing
Overholt first shared her pain with her loved ones, then opened up publicly and was surprised by the positivity she received.
"I had so many good responses. People were thanking me for sharing my story. They were sharing their story as well, I was not expecting that. It was really nice to hear that I'm not alone."
Now she hopes that sharing her experience will help other athletes speak up. The lessons she learnt are crystal clear: communicate and stay connected to your relatives.
Perspective
Four years on, the young Canadian swimmer is much better. She is happy again in the pool. However, the road to recovery was not a straight one.
"The hardest part about it is that when you end up depressed, you don't have hope that things will get better."
She is now aware that tough times may return but she can put things in perspective: "I know that having one bad day will not send you back to where you were at the beginning."
The road to Tokyo
Overholt has returned to the pool with a smile.
"I always knew I wanted to go back, that my career was not over yet, but I wasn't sure when I would be ready."
Now back in training for the Tokyo Olympics, the Canadian looks at swimming differently. She takes care to maintain a balance between swimming and her personal life. She goes to the university and socialises with friends.
Overholt has also found success again, after winning another bronze medal at the 2019 World Championships in the 4x200m freestyle relay with Team Canada.
Moreover, the postponement of the Games has given her a more serene view of the Olympics: "We had this whole pandemic and it's gonna be very special to be in Tokyo. Not only for me but for every athlete."
She aims to qualify for 400m individual medley and the 4x200m freestyle relay with the goal of trying to "do better than Rio".
But beyond the medals, Overholt has found victory elsewhere: she is swimming with a new mindset, and in high spirits again.