Eliza McCartney: Out on the other side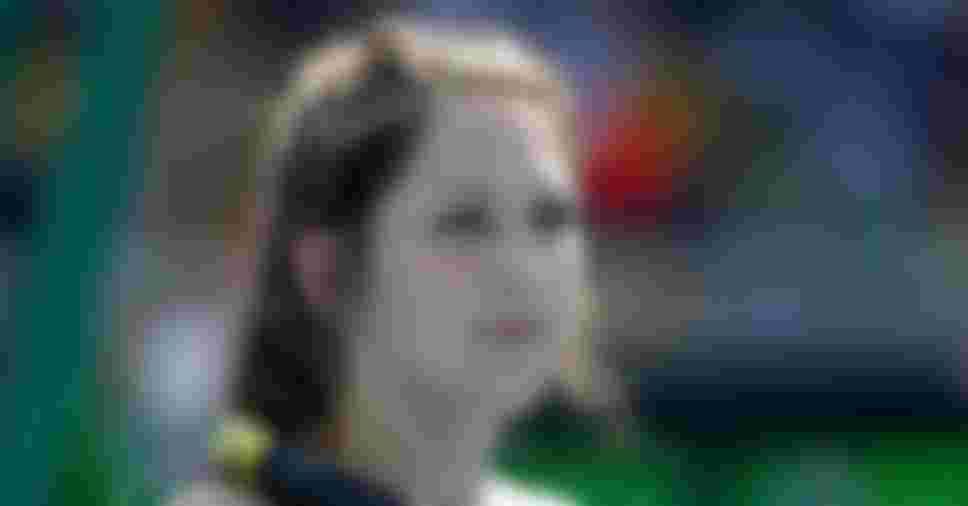 Four years ago, New Zealander Eliza McCartney took part in the Rio 2016 Olympic women's pole vault final.
It's a moment she remembers clearly.
Just 19-years-old at the time, she cleared 4.50m, 4.60m, 4.70m and 4.80m on her first attempt, but at 4.85m she touched the bar on the way down. Walking back to the end of the runway she knew if Australia's Alana Boyd, a good friend of hers, cleared she would be pushed out of the medal contention.
Then Boyd failed to jump.
As a result of that, McCartney became the youngest Olympic medallist in the women's pole vault and only the fourth New Zealand Olympic medallist in a field event. To this day, the Auckland native still finds it hard to find the words to describe that moment.
"I don't think I've found the words to properly explain it, but it's just one of those moments that happens and you're like, 'Right…this is what I've been doing everything for'," McCartney told Tokyo 2020.
"It means so much and it was so important. That's why I went through all of those hard times. That's why I did it. It's a surreal feeling.
"I was trying to stay composed, but it was the second that she took off, she didn't finish her jump, I knew immediately that meant I won a medal and I just kind of broke down from there."
However, from that high of being an Olympic Games medallist unfortunately came the low.
McCartney has been suffering an array of Achilles tendon and hamstring injuries since 2016, which had put her hopes of a return to the Olympic stage at the Tokyo 2020 Games in doubt.
She won silver at the 2018 Commonwealth Games on the Gold Coast and even after pulling out of the World Championships in Doha last year, had been training injury-free for the first time in nearly a year. However, after a vaulting session she felt an intense pain in her Achilles.
Her Achilles continued to deteriorate and there were times she was not able to walk or put any weight on her right foot.
Being just 23-year-old she knew the level she could be at and not being able to reach it, was difficult.
"Every athlete knows what you could be capable of, and the possibility that you could be great. It's hard to be forced to sit down and just watch time go by and not be able to do anything towards it," she explained.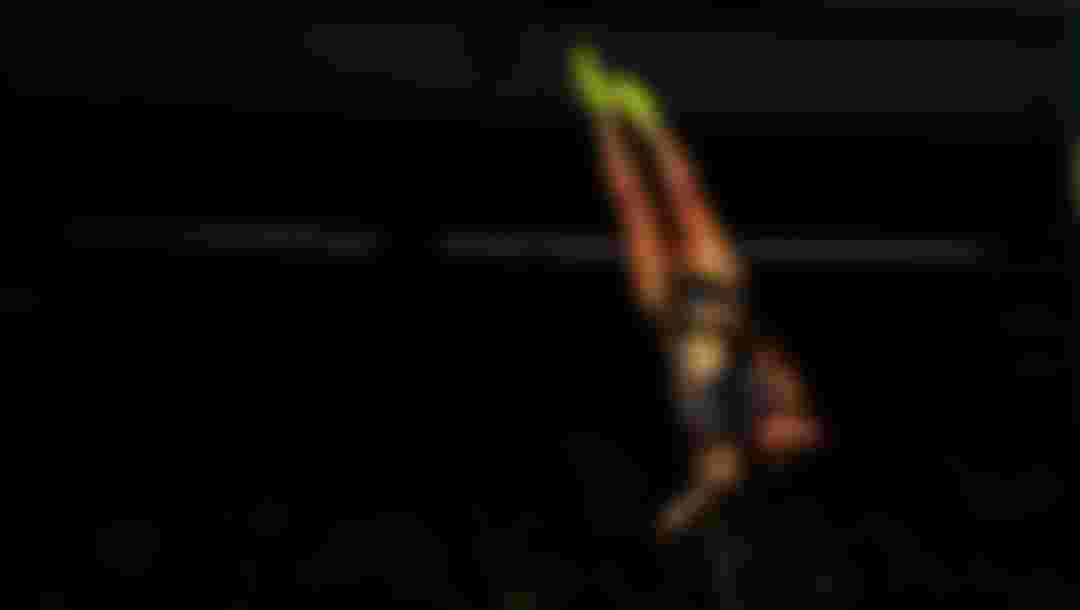 One of the hardest parts about sitting on the sidelines was the mystery behind the injuries. It wasn't until November 2019 that the Kiwi athlete finally got the answers she had been looking for.
McCartney discovered she has an autoimmune condition which affects her tendons, and has possibly been present in some - if not all - the injuries she had in the past three years.
"No matter who we talked to they were all very confused about the situation but it's kind of fit into this idea that I have an autoimmune inflammatory process going on in the tendon," she said.
Essentially, McCartney set off a chain reaction that causes her immune system to go into overdrive and set off an inflammatory process to the injured area. Her condition has no label, but the use of medication seemed to help.
"It's been quite amazing; it was very quick… within a few days I started noticing a fix."
While there is relief in being able to have a solution to her injuries, it also brought up many questions about her athletics career.
"I remember it all kind of hit me at once. I had meetings of specialists and didn't know what to make of what they were telling me and what that meant for my future," McCartney said.
"After a couple of days, I kind of calmed down a little bit and realised that actually, this wasn't bad. I was given a solution. I felt like I was back in control again. It changed my mood and how I was feeling about everything."
While the injuries have taken a physical and mental toll, McCartney has tried to find positives to take from the situation.
"A clear one is resilience and having more of understanding why you're doing what you're doing," she explained.
"It has been really tough to be side-lined for so long and just not feel like my body's capable of getting back to where it was, even though I'm sure it is, it just often felt like that."
When Tokyo 2020 was just four months away, McCartney had been doing everything in her power to qualify but she knew it wasn't going to be easy and was pushing herself.
However, with the International Olympic Committee's announcement that the Tokyo Games were postponed due to the COVID-19 pandemic, athletes around the world were relieved.
While McCartney now has another year to get her body back to its best, she acknowledged that the postponement doesn't change much for her.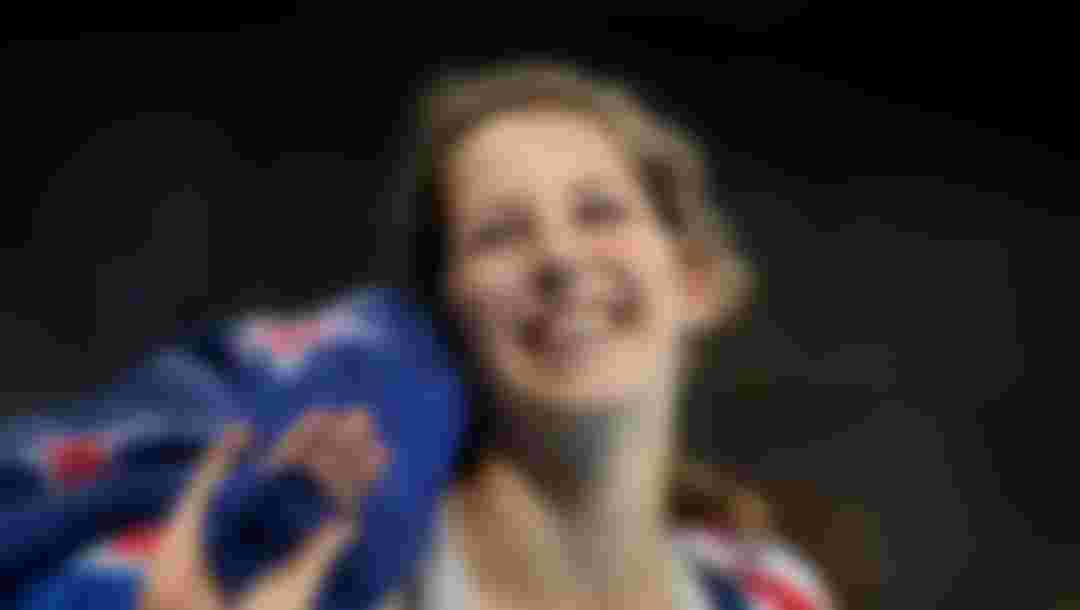 "We're always competing, we're always training for something. If it wasn't the Olympics next year, we [would have] our World Championships. It's almost like we've just taken this year out of the calendar," she said.
"[For me], it means that I can get into a real winter training, which I haven't done in like seven or eight years so that could be really beneficial.
"I'm hoping I'll come out of it a lot stronger, fitter and technically better."
On the same day the postponement of the Olympic Games was announced, New Zealand went into lockdown.
It was also the same week McCartney had planned to start vaulting again, something she had not done for a while, with local competitions on the horizon. But with people in New Zealand ordered to stay at home, it wasn't possible.
"My training doesn't feel that different, but if we come out of lockdown and have to go back into [competition] once again, I'll be more prepared. I'm going to attempt to try and set up a few things at home that would allow me to do just some very basic vaulting or just something that's similar."
With the new dates of the Olympic Games set for 2021, athletes around the world have started preparing the best they can. McCartney will need to jump 4.70m to qualify for the Olympic Games; her outdoor personal best is 4.94m.
If she is able to qualify and be selected to represent New Zealand next year, the vaulter has one goal in mind when she reaches the new state-of-the-art Olympic Stadium in the Japanese capital.
"My goal is always to get there and to do my best to jump... whatever's in my control at the time, that's all I'm focusing on," she said. "That's exactly what Tokyo would have been like this year and what I've done to the Commonwealth Games, and for Rio."
"It's always about doing the best that I can and being able to walk away from it feeling I jumped the best that I could that day."