Dane Bird-Smith reflects on postponement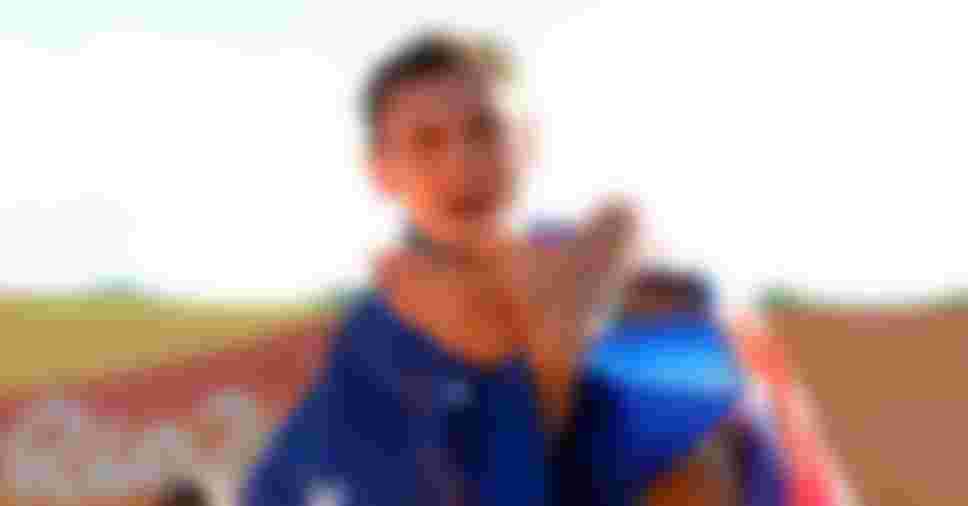 For Australian race walker Dane Bird-Smith, the postponement of the Olympic Games Tokyo 2020, has meant taking a step back from training and focussing on aspects of his life away from the track.
"I was doing a bit of kayaking, helping my dad fix up his boat and doing a lot of stuff that was away from track and field because right now is not the time to push yourself hard because there is nothing happening in athletics," he told 'Addicted to the Game' podcast last week.
"Just keep the body ticking over - stay fit, stay happy and wait for things to go back to normal."
The Birdman, as he is known, had already booked his ticket to Tokyo 2020 after achieving the automatic 20km qualifying time at the Oceania and Australian Race Walking Championships in February.
The Rio 2016 bronze medallist had been training twice a day, racking up 140km a week, going to three gym sessions and occasionally throwing in recovery in the lead up to the Games. However that all changed in mid-March.
"When I got the call I was guttered, like 'how do we go on from here?' and everything in my head was like 'oh well, maybe it's not as bad as we think, maybe corona is going to go away...they'll just put it on a bit later'," he said.
"Then it got postponed to next year. It's tough because there are bigger things happening at the moment.
"Around the world people are suffering and it's so much worse than me not being able to race an Olympic Games but it's really tough as well to just acknowledge how tough it is on us as well. It's four years of training, its a whole lifetime to get to that point."
However, if the postponement of the Olympics happened at a time when his depression was at its lowest, Bird-Smith isn't sure if he would've been able to handle it the way he currently is.
"I reckon if this had happened two years ago when I was still struggling...honestly it could've been one of the worst things for me," he explained.
"But now I'm in a space where I can understand life happens, you move on and make the best of what happens and try to be positive about that."
Last year, the 27-year-old opened up about his battle with depression which saw him reach his breaking point prior to 2018 Gold Coast Commonwealth Games. He admitted during the podcast, that at one point he was skipping training sessions because he didn't trust himself to walk across a bridge.
"I just went to this lowest of lows and was struggling," the Brisbane-born athlete said.
"For me, it was coming off the back of Rio and just pushing myself so hard, I just started to breakdown a little bit mentally.
"I didn't realise the toll it was taking on me. I never really accepted to properly within myself so I never got help and things got worse and worse."
Even at the start line for the 20km race walk at the Commonwealth Games, Bird-Smith continued to doubt himself and his abilities to win gold. So he went against his original race plan to sit back and watch instead of leading from the start to finish and win gold in a Games Record time.
"Taking the lead in that race and pushing the pace was my way of taking control again the decisions in my life and how I felt."
And Bird-Smith, who is a Lifeline Community Custodian - a programme that helps raise awareness about mental health, has a message for those struggling during this time:
"Don't feel embarrassed or silly about calling up and asking for help."

"I felt like an idiot for needing to see a doctor to get help but I look back now and that was the most courageous thing I've done. So give yourself a bit of love and give someone a call."
Tokyo 2020 to be the end
After the announcement of the postponement, the Birdman, who will be 28 next year, told Queensland's Courier Mail that the Tokyo 2020 Games were likely to be his last.
"Tokyo will be the last Olympics for me. The body is willing (for 2024) but the mind, not so, because I do a lot of training solo and it just becomes mentally taxing," he said.
However, like many other athletes, Bird-Smith believes that Tokyo 2020 will be something special.
"With everything going on over the next period of time, I think the Olympics will be something everyone can really, really look forward to," Bird-Smith said.
"Sport often unites us and the Olympics is now going to be a beacon of hope for the return to normality around the world."