Czech Olympic champion gets season underway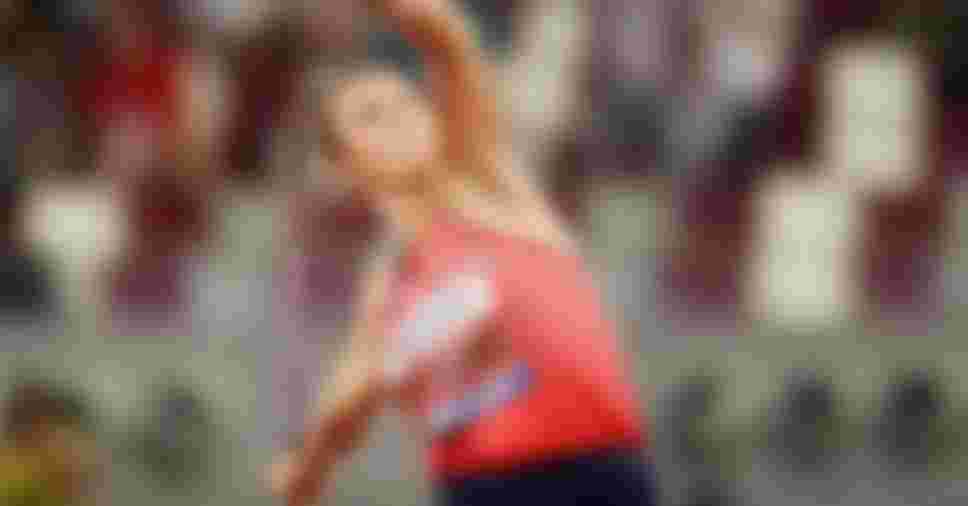 Javelin world record holder Barbora Spotakova returned in style as athletics returned to the Czech Republic on Monday.
After being banned from stadiums, watching the Olympic Games Tokyo 2020 be postponed and the European Championships cancelled, athletes across the Czech Republic returned to competition in the Back on Track athletics meet on 1 June.
However, there was one particular athlete who left a mark on the event.
Eight months since her last competition, which was the World Championships in Doha last October, Barbora Spotakova edged out 2018 European silver medallist Nikola Ogrodnikova to win after a throw of 63.69m in the third round. It was the three-time Olympian, who won gold at Beijing 2008 and London 12, best throw in 11 months.
"I really like this idea and obviously it has made quite a splash," the 38-year-old told AFP.
"I think we even showed a decent performance, the corona crisis didn't derail us and in spite of everything we're pretty well prepared.
"I was really looking forward to competing because I've been training for a very long time and I know I can perform, but I wanted to test it."
The 'Back on Track' initiative, which marked the beginning of the Czech athletics season, saw amateur and professional athletes compete at 173 stadiums across the country.
"Our motivation was for the athletes to be able to race as soon as possible," Chairman of the Czech Athletic Association Libor Varhanik said.
"They're here for it, and we're here to let them. However, we wanted athletes of all categories, and not just elite representatives, to race. So we thought, why not do it in bulk. So I suggested that we race together in a hundred stadiums."
Five more meeting have been confirmed with the series to conclude in Pilsen on 20-21 June.
Going for a fourth medal at Tokyo 2020
Spotakova will attempt to try and match her former coach, men's world record holder Jan Zelezny, by claiming her fourth consecutive Olympic medal in Tokyo next year.
After giving birth to her second child in 2018, the road back hasn't been easy as the two-time gold medallist finished ninth at the Athletics World Championships last year.
It is a wait and see as to whether Spotakova will qualify and head to the Olympic Games in Tokyo.
At the announcement of the Back on Track initiative in late April, Spotakova said that "the motivation is still the same" even if the Olympics have been delayed for a year.
The Czech star had also only recently started working with her new coach Jan Tylce.
"It's only six months since we started training together. Postponing the Olympics gives us room to try a lot of things," she said.