Classic finals: 54-year-old Nick Skelton sets the gold standard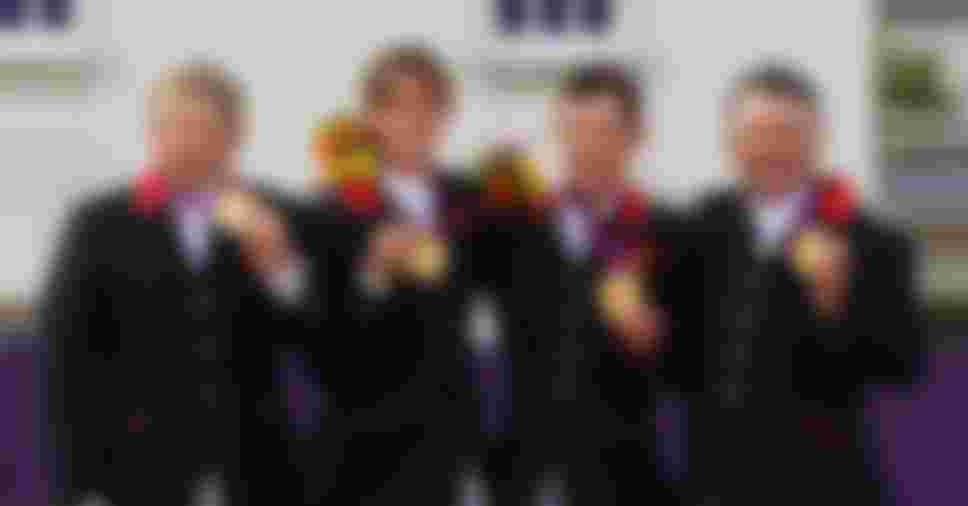 The history of the Olympic Games is full of dramatic, emotional and beautiful moments that took place in finals. Every week, relive the most incredible finals you can remember on video. This week, we look at the epic equestrian team jumping event of London 2012.
The deets
Equestrian team jumping, London 2012 Olympic Games
Greenwich Park, 4-6 August 2012
The background
This equestrian team jumping event in Greenwich Park, London, was greatly anticipated by the Olympic hosts, as Great-Britain, one of the sport's strongest nations, had not won gold for 60 years and had been waiting for a podium finish since Los Angeles 1984.
The final showcased some of the finest riders in the world, including Ian Millar from Canada, who held the record for most Olympic appearances (10), and Nick Skelton, who was competing in his 6th Olympics and leading the British team.
For only the second time in Olympic history, a "jump-off" with a shortened course was contested by the two best teams.
Key moment
54-year-old Nick Skelton and his horse Big Star were the first British duo to ride. In the first two rounds, he had delivered a stunning, elegant performance with a perfect run - no fences down. When the "jump-off" between the Netherlands and Great Britain began, he was once again the first to ride.
Skelton set off on a lighting-fast gallop to complete the course with the best time and zero penalties. "I think between Nick and myself, we put the pressure on the other guys and they were struggling to come back from that," commented teammate Ben Maher, who also completed a perfect final run.
It was an amazing transition from the final round to the jump-off where the speed of the duos is even more impressive due to the shorter course and reduced time allowance. It is breathtaking to watch them reach the highest levels of precision, elegance and speed.
The outcome
Great Britain won gold, 60 years after their last win in a team jumping event, at Helsinki 1952.
Three years later, Scott Brash of Great Britain became the first rider to win the showjumping Grand Slam with three Grand Prix victories in a single year.
Four years later, Nick Skelton went on to win the individual jumping gold at his last Olympics, Rio 2016. By doing so, he became the oldest British gold medallist since 1908 at the age of 60.
A few weeks after the Games, Peter Charles, the last member of Team GB, sold his horse Vindicat to the showjumping daughter of American rock star Bruce Springsteen.