Christian Malcolm: Back to basics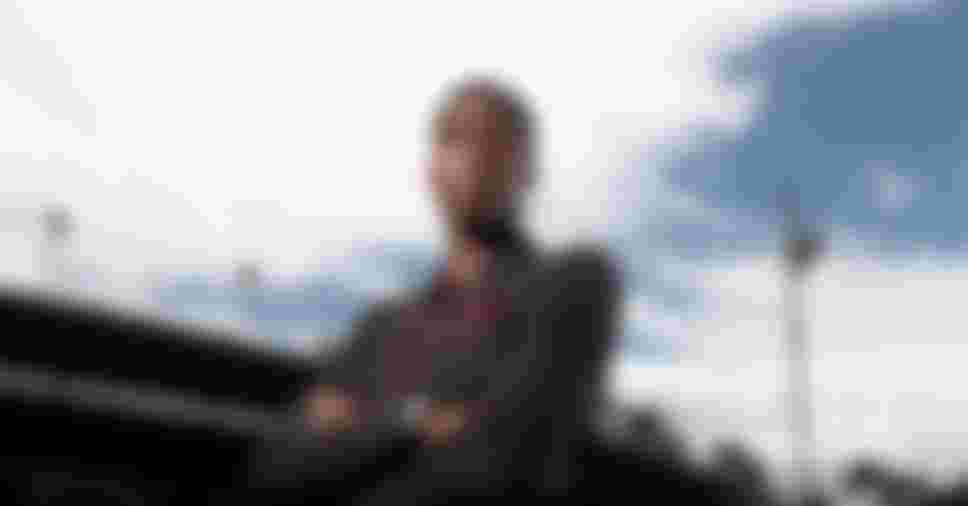 Team GB's new Head Coach of athletics has been touted as the Pep Guardiola of British Athletics. But in an exclusive interview with Tokyo 2020, he explained how a back-to-basics approach will be the key to success at next year's Olympics and beyond.
The new Pep?
When CEO of UK Athletics Jo Coates announced that Christian Malcolm would be taking on the role of Head Coach of British Athletics, she used words like "visionary" and "innovative" to describe the 41-year-old former sprinter. But perhaps the most eye-catching moment was when she called Malcolm "Our Pep Guardiola", likening him to the Manchester City manager who is seen by many as having transformed the modern game of football.
Pressure on, then.
But while Malcolm - himself a four-time Olympian - is flattered by the comparison, he's eager to forge his own identity based on a back-to-basics, athlete-first formula.
"First it's flattering being linked to Pep like that. Pep's a great manager," Malcolm explained in an exclusive interview with Tokyo 2020. "I think he coaches the wrong football team, the wrong side of Manchester anyway, definitely the wrong colour!
"You know, the question is about what new ideas I can bring in and for me it's all about athletes first. And it's all about for us to support the athlete and the coach and for the team that we have around us to be able to support that as well."
Malcolm, who prior to this role had been working as Head Coach of Athletics Australia, is keen to put the structures in place that will give Team GB the optimal opportunity to achieve success. And rather than adopting the latest new-fangled ideas, it's all about doing the simple things well.
"You know, people talk about new ideas. I think it's just getting the basics right," he explained. "First, let's let's get the basics right."
An athlete talking to athletes
Much of the positive response to Malcolm's appointment has centred on him being, until relatively recently, an athlete himself. He's been there and done that. He knows the athletes' needs and he knows how to get the best out of them.
"They feel there's a bit more of a connection," explained Malcolm. "They feel like they can have a bit more of an open conversation with me, they feel that I get it."
But more than just the athletes, it's also the coaches that Malcolm is eager to reach out to. Because with less than nine months to go until the Olympics, togetherness is going to be essential to Great Britain's chances of success.
"I think it's really important for us to have that philosophy of unifying the team and our coaches who sit outside the system as well. Because, you know, let's be honest, those coaches are the ones that give so much, whether it's paid or voluntary, and always produce athletes."
As athletes, we always want it yesterday, and we're always thinking of tomorrow.

Sometimes it's always good to think of the now and just take a bit of time and just take a step back with what we do.
Making mistakes, so others don't have to
One of Malcolm's recurring themes is the idea that athletes can learn from the mistakes he made in the past, so that they don't have to make them themselves. Particularly when it comes to the pitfalls of wanting too much too fast.
"When you come back from injury, you come back too soon because you're trying to rush to get back and you get injured again," recalled Malcolm, when talking about his own experiences as an athlete.
And while elite athletes are famous for their drive and determination, Malcolm feels that sometimes they will see the best results when they slow things down.
"As athletes, we always want it yesterday, and we're always thinking of tomorrow. Sometimes it's always good to think of the now and just take a bit of time and just take a step back with what we do. Sometimes you think I've got to do it, I've got to do it, but actually, take a step back in the process and build."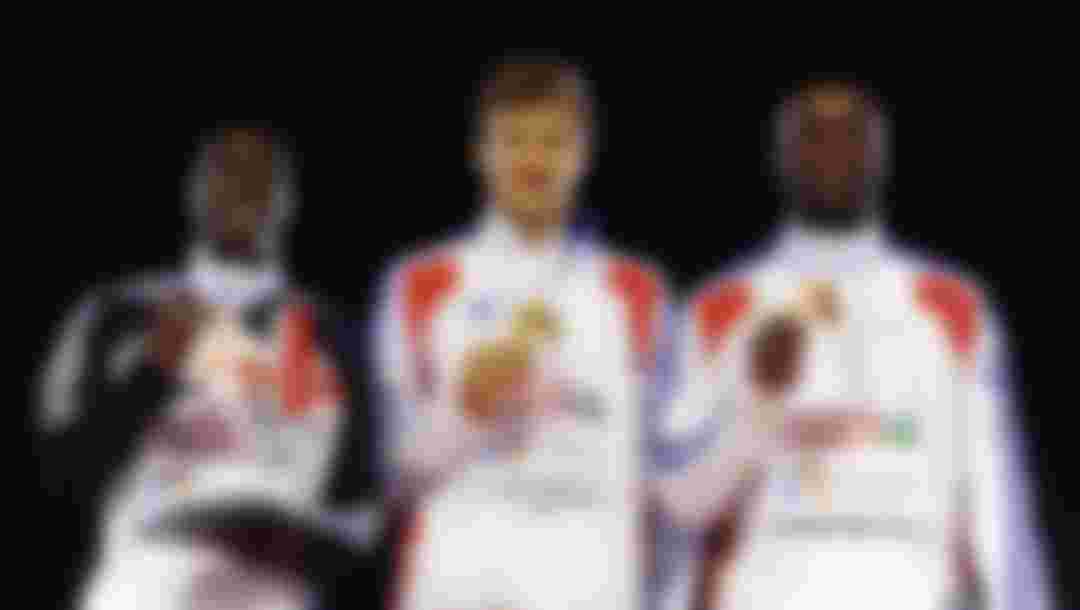 Winning credentials
If you can learn from Malcolm's mistakes, there's also a lot Team GB's athletes can learn from his successes, both as an athlete and as a coach.
Malcolm was a junior world 100m and 200m champion in 1998, before transitioning to the senior ranks and enjoying a career that included appearances at four Olympics (Sydney 2000, Athens 2004, Beijing 2008, London 2012) and silver medals at the 2010 European Championships and 2001 World Indoor Championships.
His face lights up when he remembers his own experiences at the Olympic Games.
"You know, growing up as a kid from South Wales, I never thought I'd get to the Olympic Games," he recalled. "For me it's the pinnacle of what we do. The fact it's every four years is an absolute dream. It's a fantastic achievement for anyone who's actually achieved it or is trying to achieve it."
As a coach, Malcolm made waves when he achieved something many people thought impossible - a gold medal in the 2017 World Championships 4x100m men's relay event, when nobody could see past Usain Bolt and Jamaica. But to top it off, he also led the women's team to a silver medal in the same event at the same championships.
Rather than joy or excitement, Malcolm uses another word to describe how he felt during those historic moments.
"Relief!" he exclaimed. "I always get a bit nervous when I watch the relay teams. I don't show it but deep down inside I get nervous because they've worked so hard and they've come together and it just takes that slight mistake, someone goes early, someone goes late, hand position...
"I'm only a bit part in it, it's the athletes that have to go out there an actually deliver. And you know I'm just grateful for them that they delivered."
You know, we all have the physical talent in order to get to these high levels.

It's just when we get there it's the mental process.
20% physical. 80% mental.
In all likelihood, the British athletics team that heads to Tokyo 2020 will have a mixture of established stars and young novices, medal hopefuls and first-timers. For every Dina Asher-Smith (2019 200m World Champion) there will be an Amy Hunt (European Under 20 champion) experiencing the Games for the first time.
It's easy to wilt under the bright lights of an Olympic stadium.
But for Malcolm, the key to success is the mental process.
"This game, it is 20 per cent physical, 80 per cent mental. You know, we all have the physical talent in order to get to these high levels. It's just when we get there it's the mental process."
"So, it is about getting yourself mentally switched on, not trying to get too overwhelmed and just being focussed on the job at hand. You know, I think you have to enjoy it because sometimes you can put too much pressure on yourself."
And once again, it comes down to getting back to basics.
"My coach always used to try to simplify things to me and just made it look easy," Malcolm explains. "You've got to have a little bit of focus as you go into your competition, whether that's throwing, jumping or running, focus on one thing and stay focussed on that plan."
Uplifting the human race
When the world comes together for the Olympic and Paralympic Games in Tokyo, it will in many ways be a historic moment for humankind. After the devastation caused by a global pandemic, the Olympics can be seen as a beacon of hope at the end of a long, dark tunnel.
Malcolm himself, is well aware of the power sport has to lift, not only the British nation, but the world as a whole.
"A great sporting event is always uplifting," he explains. "And you always want to be able to, as a British nation, support Team GB... I think it would be great for the spectators at home to be able to watch us be out there and achieving."
And from Britain's aspiring athletes through to the young spectators who will be inspired by Tokyo 2020 to take up athletics for the very first time, Malcom has these words of encouragement:
"Reach for the stars. And if you get halfway up, it's better than where you started."
"I never thought I'd get to the Olympic Games and I went to four and came fifth twice. You don't know until you put yourself in it."