Joshua Cheptegei and Gidey's record-breaking runs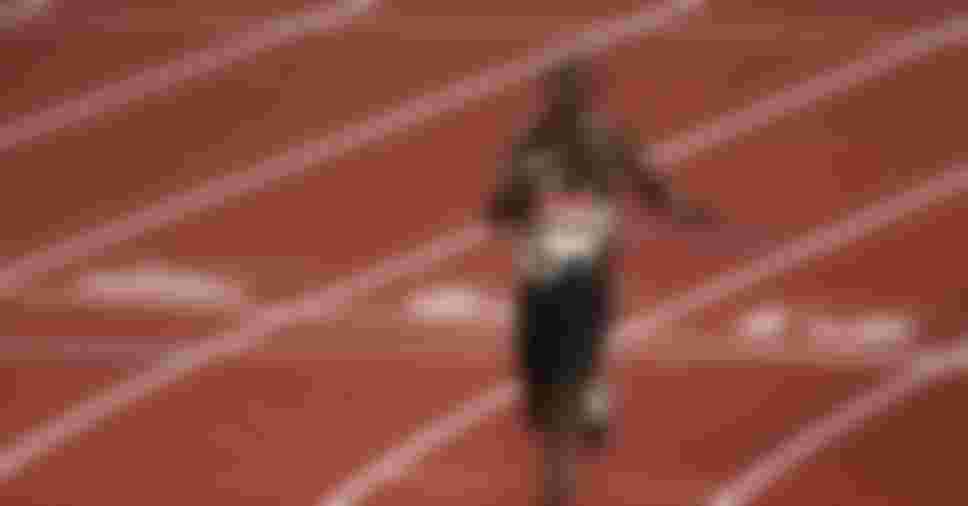 The city of Valencia witnessed two outdoor world records in the span of 50 minutes
On Wednesday night (7 October), at the rightfully named NN Valencia World Record Day, two world records came tumbling down...And both came within 50 minutes of each other.
Letesenbet Gidey became the third successive Ethiopian to hold the 5,000m record after running a stunning 14:06.62 - more than four seconds faster than her idol Tirunesh Dibaba.
Meanwhile, as one race ended Joshua Cheptegei started the 10,000m which would see him become just the 10th man in history to hold the 5,000m and 10,000m world records concurrently.
A 15-year old record broken
"I want to go and make history," Cheptegei told World Athletics in February this year.
And if there were any doubts surrounding this, they are all but gone.
It was just 54 days ago that Cheptegei broke Kenenisa Bekele's 5,000m world record at the Monaco Diamond League meeting. And the Ugandan once again beat a Bekele world record - set in 2005 - taking 6.53 seconds off his 10,000m.
It was the third time in his three outings this year that resulted in a world record.
Cheptegei came into Valencia at peak fitness, having trained in his home nation since his Monaco outing in August. The 24-year-old was also targeting Kenenisa's mark, which was the longest standing men's 10,000m world record in history.
However, it wasn't until 12 laps to go that Cheptegei took the lead - Kenya's Nicolas Kimeli and Australia's Matthew Ramsden had both led at points until then. At 6,000m, he was just outside Bekele's tempo but the Ugandan runner picked up the pace over the next three laps.
The result saw Cheptegei finish in a time of 26:11.00 - six seconds faster than the previous record.
Breaking that down, he ran 63 seconds per lap!
Speaking after his run, Cheptegei was happy to achieve his dream.
"I was trying to remake history so that people will have something to enjoy. Sport lovers of the world can have something to remember," he said.
"In this difficult situation, I hope things like this can still give us joy and some hope for tomorrow."
Next up for the now dual 5,000m/10,000m world record holder is the World Athletics Half Marathon Championships on 17 October.
Gidey runs fastest ever women's 5,000m
It was a record that had stood since 2008 but after fellow countrywomen Meseret Defar and Tirunesh Dibaba, Gidey now reigns supreme in the 5,000m.
"I have been dreaming about this (setting a world record) for six years," she told media after the race.
The 22-year-old took the lead from 3,000m steeplechase world record-holder Beatrice Chepkeoch with five laps to go. At that point she was tracking almost seven second faster than her idol, Dibaba record and by the 4,000m mark Gidey was nine-seconds quicker.
However, the Ethiopian runner started to slow slightly. She still managed to run her final two circuits in 67 seconds to write herself into the history books.
"This is a long-term dream and I'm very happy," Gidney said.
"It is very nice (for Ethiopia). Before it was Tirunesh Dibaba, and now it's me."
Athletics to be "top of its game" at Tokyo 2020
Speaking from Tokyo, World Athletics President Sebastian Coe, who was visiting the Olympic Stadium, said he woke up to the news (8 October) of the two new world records.
"Our athletes this year are performing with great distinction even considering the difficult circumstances they've found themselves in," Coe said.
With these records, Coe believes they are signs that Tokyo will stage a great Games next year.
"We've had world records including two just last night in Spain, and I think that bodes very well for the performances here this time next year."
Coe also thanked and praised the track and field athletes for their resilience during the time of the COVID-19 pandemic.
"What it tells me is that the athletes have weathered the pandemic months extremely well and I thank them for that because they've been extremely difficult circumstances," he said.
"That's why I'm so excited about the Games next year because I think athletics will be at the very top of its game."