Carli Lloyd: Finding the sixth gear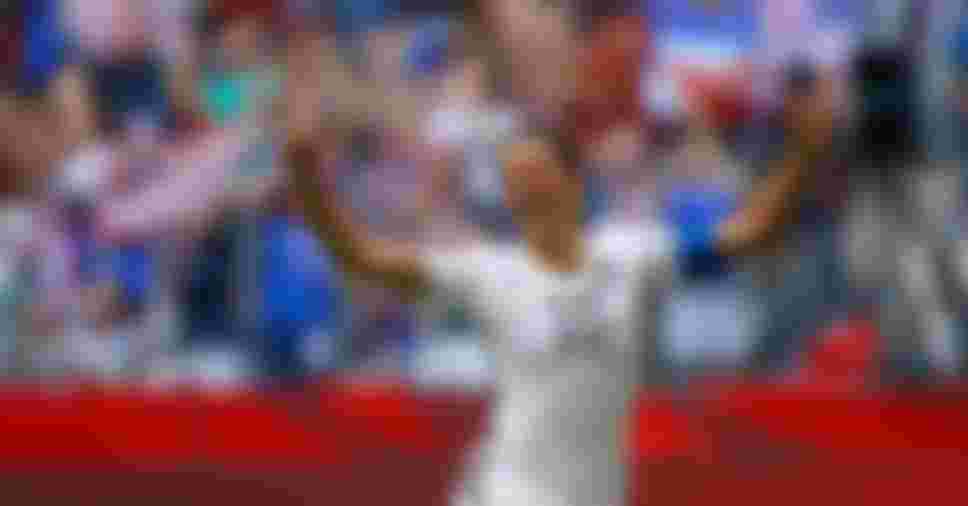 Team USA's Carli Lloyd is a footballing legend. But to reach the top, she had to pick herself up from rock bottom and find the extra gear that separated her from her peers. 
Starting from rock bottom
For a footballer who has won everything - including two Olympic gold medals (2008, 2012), two FIFA Women's World Cups (2015, 2019) and two FIFA Player of the Year awards (2015, 2016) - Carli Lloyd's rise to the top started with something as far away from glory as you can imagine.
Failure.
"When I tried out for the U21 national team, it was basically the first team I didn't make. I was devastated," Lloyd recalled.
Her first reaction was to find someone to blame. Blame the coaches. Blame her teammates. Blame everybody. Everybody except herself.
And that's when she made the decision to quit football for good.
"The easiest thing to do for me was to quit," explained Lloyd.
It's strange to think that this could have been the end of Lloyd's story as a footballer - the world robbed of gold medal-winning goals in two Olympic finals, the first ever hat-trick in a FIFA Women's World Cup Final and over 290 appearances for the US national team including 123 international goals.
But that's how this alternative future might have unfolded, had Lloyd not got back on the horse.
A winning formula
Lloyd had lost her faith, but those around her didn't stop believing. Particularly her parents who saw something she couldn't see in herself.
"Obviously my parents spent a lot of time and money, and they knew that I had something special about me, so they didn't want me to quit."
But it was a fortuitous meeting with a trainer called James Galanis that set Lloyd back on the right path, and gave her the impetus necessary to achieve her potential and, from there, glory.
Lloyd's younger brother had been playing on a football team that James Galanis was coaching, and her dad approached him after practice to see whether he would be interested in working with Lloyd.
"He devised a plan for me. He told me that I had to work hard every day, told me that this had to become my number one priority ahead of everything."
"And as long as I do that, and have a better work ethic and have a better character, and become mentally tough, I can go on to become the best player in the world."
Lloyd kept up her end of the bargain. And the rest, as they say, is history.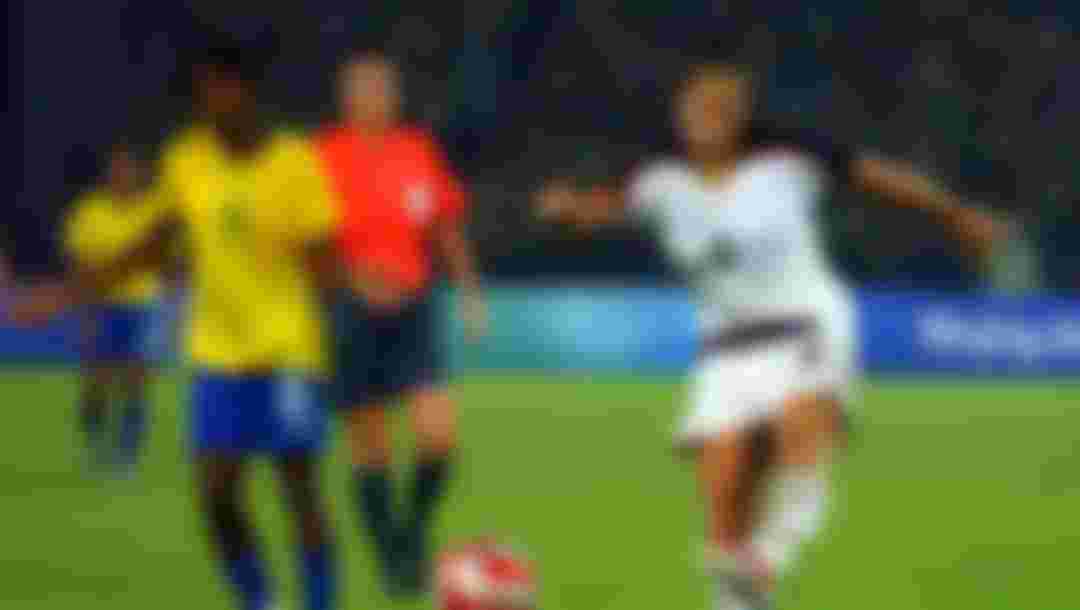 The sixth gear
"Nothing is easy. Nothing in life that's worthwhile comes easy."

- Carli Lloyd.
It was 2008 when Lloyd's legend first began to form. And once again, the story began with failure.
In the semi-finals of the 2007 World Cup, the USA had been picked apart 4-0 by a Brazilian team led by the mercurial Marta Vieira da Silva (Marta), who scored a wonder goal described as "a goal by a genius" by Luciano do Valle, one of Brazil's leading football commentators.
It was a result that stung and one that - with the Beijing Olympics just a year away - could have been devastating for Lloyd.
"For me, the 2007 World Cup was a major disappointment for our team. For myself, I went through a really tough and challenging time with my first major tournament."
Things went from bad to worse in the build-up to Beijing. During an exhibition match against Brazil on 16 July 2008, the USA's leading goalscorer Abby Wambach, broke her leg during a collision with Andréia Rosa.
"Everybody counted us out because she wasn't going to be there because she suffered a broken leg," remembered Lloyd. "So we had to rally together as a team."
When the competition got underway, the USA battled all the way to the gold medal match, following wins over Canada in the quarter-final (2-1) and Japan in the semi-final (4-2).
But if they were to triumph in the Olympic final against the same Brazilian team that had trounced them just a year earlier, it would take something extraordinary.
In the 96th minute of the game, that extraordinary something happened.
"I was playing every minute up until that point. I wasn't really fit back then, but I found that extra gear and I found what makes me special."
Five and a half minutes into extra time with the scores level at 0-0 the ball broke for Lloyd on the edge of Brazil's box. Drawing on every ounce of strength, she angled a shot that nestled in the corner of the goal.
Lloyd had discovered something that separates the goods from the greats.
"They were at their peak," said Lloyd enthusiastically. "I remember us just digging deep, I remember the game ending and we see Brazil all curled over and we're like 'Alright, they're tired. We've got to keep going'.
"And so to finally have scored in the 96th minute, I found that sixth gear."
Onward to Tokyo
Since 2008, Lloyd's rise has been meteoric. London 2012 once again saw her score the gold medal-winning goal in the final, following a brace against Japan, making her the only player (male or female) to score the winning goal in two Olympic finals.
At the FIFA Women's World Cup, Lloyd has been equally exceptional. In 2015, she scored a hat-trick in the first 16 minutes of the final against Japan, culminating in a lob over the goalkeeper from close to the halfway line. It was the first hat-trick in a World Cup final by any player since Geoff Hurst's treble for England in 1966.
In 2019, she added another World Cup winner's medal to her collection, following a substitute appearance in the final against Netherlands, which the USA won 2-0.
It has been a glorious, nonstop rollercoaster of a ride. Until now.
With Tokyo 2020 approaching, the COVID-19 pandemic and consequent postponement of the Games have left Lloyd in the unusual position of having to slow down.
"Obviously it was a stressful couple of weeks, because you're hearing rumours of perhaps postponement, cancellation," Lloyd recalled.
"I've never been this slowed down in my entire life. And I'm finding other things to fill my mind with. I'm reading more or I'm enjoying nature and just being outside of my house and listening to the birds chirp."
But while the realities of today may have caused a different Lloyd to emerge, when it comes to next year's Olympics the fire still burns brightly inside her.
"It's another year where we have to go through the grind again, but I look at it as an opportunity."
"I look at it as there's more time for me personally to get fit and stronger and sharper and better as a player. I know our team is going to have more time together to get better.
"So I'm kind of excited."
After everything that Lloyd has been through, from the initial setbacks to the eventual glory, who would bet against her triumphing once again when football takes centre stage in Tokyo next year?
It will certainly be her goal.
"I'm excited to have another year with a big goal at the end of it, of winning another gold medal with my teammates. And then perhaps flying off into the sunset."
It would be a wonderful end to one of the most remarkable careers ever seen in the history of football at the Olympic Games.