Blast from the past: Issaka becomes unlikely Olympic hero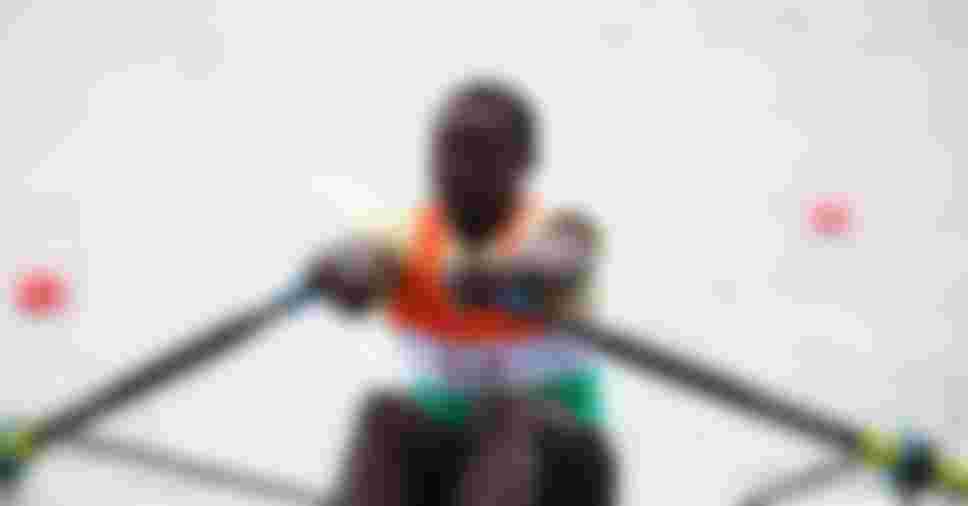 In true Olympic spirit, not all of the Games' most well-loved characters have been the most outstanding athletes. That was precisely the case for Niger's unlikely hero Hamadou Issaka, who took on the world's best at London 2012 and ended up winning the public's hearts.
An Olympic underdog
Hamadou Djibou Issaka was not your average rower. Chosen as a wild card for the London 2012 Olympics, Issaka's first competitive rowing training took place just three months before the Games began. In London, he was to represent Niger, a land-locked country with no competitive rowing tradition and only a single Olympic medal in their history. 
Added to that, Issaka was up against some of the strongest rowers of all time, including two-time Olympic champion Olaf Tufte, five-time world champion Male Drysdale and former world champion Ondrej Synek. 
To say the least, the challenge was a daunting one.
The race is on
Issaka's first taste of Olympic action saw him finish the course in 8 minutes and 25 seconds, a staggering minute and a half behind the winner. His second attempt saw him finish in an even slower time of 8 minutes and 39 seconds. 
But then something wonderful happened. 
As the public began to hear about Issaka's exploits, his popularity swelled. And, having previously been criticised for his lack of competitiveness, the crowds began to cheer the underdog home as Issaka became one of the heroes of the Games. 
During his third run, Issaka mania was at its peak. He finished the race in 9 minutes and 7 seconds, 42 slower than his previous best. But buoyed by a hugely excited crowd, his final run again saw him break the nine minute mark, with a time of 8 minutes and 53 seconds.
It's not the winning…
Issaka's Olympic journey may not have ended with the glory of a medal, but it did prove one thing: Olympic heroes come from many different backgrounds. 
Whether they have beaten the odds, triumphed against adversity or simply captured the imagination of the people, these heroes show that the most important thing is not winning but taking part.