Before they were stars: Yelena Isinbayeva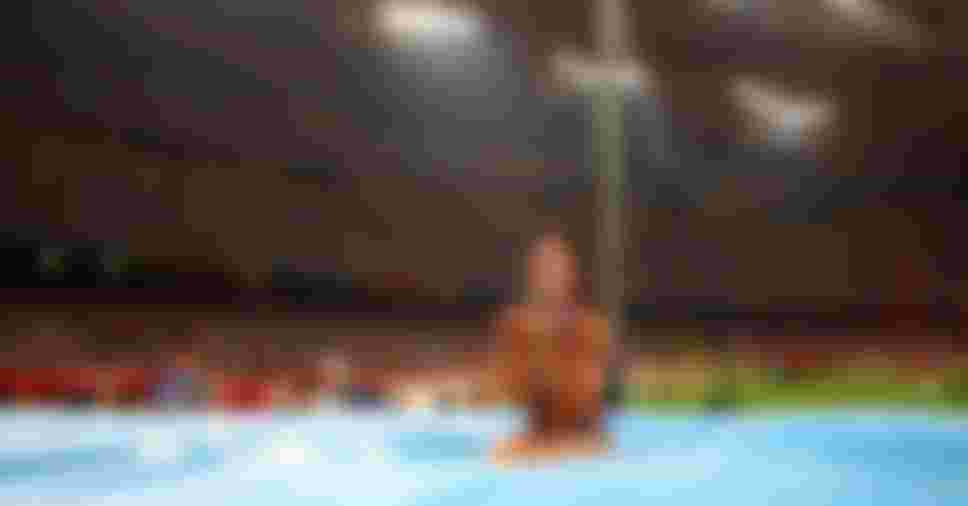 Ever wondered what your favourite sportspeople were like before they were super-mega-famous? Every week Tokyo 2020 will give you a glimpse into what life was like for some of the world's greatest athletes before they were stars.
The deets
Name: Yelena Isinbayeva
Age: 37
Nationality: Russian
Profession: Pole vaulter
Yelena Isinbaeva was a junior world champion in her hometown of Moscow in 1998 despite only taking up pole vaulting six months earlier.
What has she achieved?
Where to start? Isinbayeva set the current world record over 10 years ago, vaulting a height of 5.06m in 2009. She also holds the Olympic record (5.05m), which she achieved at the 2008 Games in Beijing. She is one of only nine athletes ever to have won world championships in youth, junior and senior categories. She has also broken the indoor world record 13 times, the outdoor world record 17 times and is the first woman ever to vault over 5 metres.
And if all that wasn't enough she has two Olympic gold medals, seven world championship golds and three IAAF Female Athlete of the Year awards (2004, 2005 and 2008).
Surprising fact
Isinbayeva initially wanted to be a gymnast, training in the sport from age 5 until age 15. However, her tall, muscular physique caused her to make the switch to athletics. From that moment, her rise to the top of the pole vaulting world was rapid. Less than a year after taking up the sport, Isinbayeva had won her first world title at the World Youth Games of 1998. It was the 16 year old's third athletics competition, ever.
What's she up to now?
After Isinbayeva's retirement in 2016 she was elected to the IOC Athletes' Commission. In recent years, she has become a keen shooter, regularly posting updates of herself participating in the sport. She also expressed an interest in launching her own fashion line.