Before they were stars: Yao Ming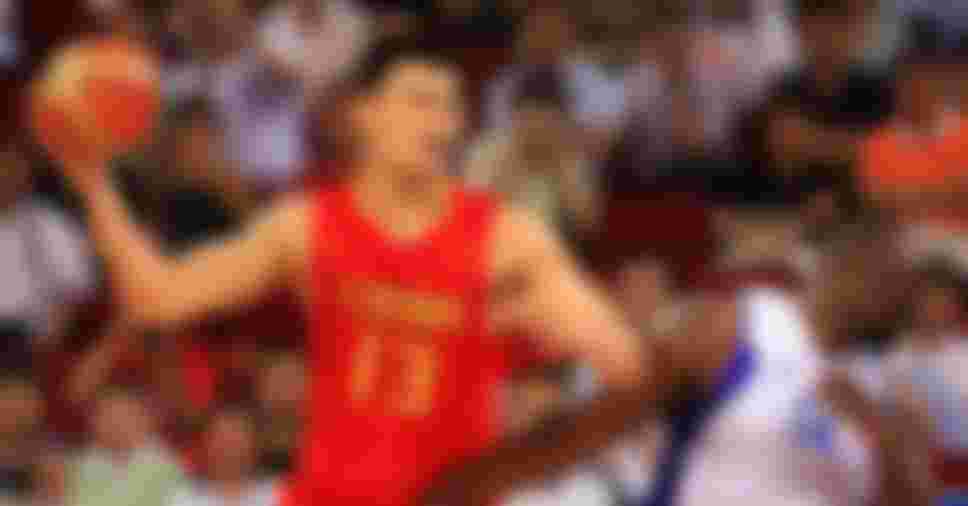 Ever wondered what your favourite sportspeople were like before they were super-mega-famous? Every week Tokyo 2020 will give you a glimpse into what life was like for some of the world's greatest athletes before they were stars.
The deets
Name: YAO Ming
Age: 39
Nationality: Chinese
Profession: Basketball player
A giant on the court and in stature, Yao Ming is a Chinese basketball legend but in 1999 he had work to do before achieving his NBA dream.
What has he achieved?
Besides simply being the most successful Chinese player in the NBA, the 2.29m man (sometimes nicknamed "Ming Dynasty") took part in the NBA-All Star eight times and was voted in the All-NBA team five times. He won the FIBA Asian Cup three times and participated in three Olympic Games (2000, 2004 and 2008), ending his career in 2011. He was included into the NBA Hall of Fame in 2016. In the 482 games he played with the Houston Rockets between 2002 and 2011, he scored an average of 19 points for 9.2 rebounds, some very decent stats indeed.
Surprising fact
In 1999 when this video was shot, the Shanghai native had already set his mind on playing in the NBA four to five years later. In fact he would go on to make his NBA debut only three years after the interview. His idol was Hakeem 'The Dream' Olajuwon, the mega star center who played for… the Houston Rockets, the club Yao Ming would go on to play for. In fact, he had basically predicted his entire career!
What's he up to now?
Forced to stop his career in 2011 because of the recurrent ankle and foot injuries (including three right foot fractures), Yao Ming went back to university, graduating in Economics in 2018 after seven years of studies. In 2016, he opened a winery in Napa Valley called Yao Family Wines and at the same time became involved in a variety of wild animal documentaries, focusing on white rhinoceroses and elephants.
He is currently the president of the Chinese Basketball Association and chairman of the International Basketball Federation (FIBA) Asia. And, as if this wasn't enough, he is a global ambassador for the Special Olympics.