Before they were stars: Tom Daley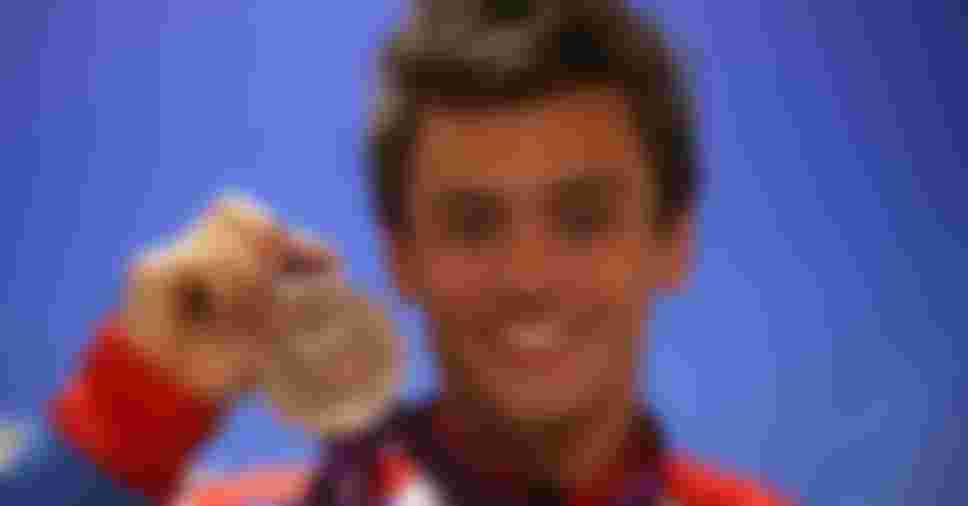 Ever wondered what your favorite sportspeople were like before they were super-mega-famous? Every week Tokyo 2020 will give you a glimpse into what life was like for some of the world's greatest athletes before they were stars. 
The deets
Name: Tom Daley
Age: 25
Nationality: British
Profession: Diver
What has he achieved?
Tom Daley's talent in diving was undeniable from an early age.
He started the sport at age seven and in just three years, became the youngest-ever winner of the 2004 British national junior (under-18) platform title when he was 10-years-old. In March 2008, he scored another victory at the European Championships in Eindhoven and became the youngest diver to win a gold medal.
As Britain's second youngest male Olympian ever, Daley made his Olympic debut at the Beijing 2008 Games at the age of 14 as part of the men's synchronised 10m and individual 10m platform. After Beijing, he claimed two silver medals at the 2008 World Junior Diving Championships, before winning the senior World Championship in 2009 at 15. He then went on to win two gold medals at the 2010 Commonwealth Games, in both the 10m individual and synchronised events.
Despite the pressure of competing on home turf, Daley won a bronze medal in 10m platform at the London 2012 Games before collecting bronze again four years later in Rio, this time in the synchronised 10m platform with diving partner Daniel Goodfellow.
In the following years, he continued to win several FINA World Series titles and a gold medal in individual 10m platform at the 2017 FINA World Championships in Budapest.
Daley is also the first person to receive the BBC Young Sports Personality of the Year award three times, an award which is given to a sportsperson under the age of 17 who have made the most outstanding contribution to sport in that year.
Surprising fact
Daley's long-standing friendship with his mentor Leon Taylor can be traced back to 2004. That year, Taylor claimed British diving's first Olympic medal in 44 years and naturally became the idol of Daley, who was just ten years old.
"I went to my first senior nationals and saw him there and ran over to him asking him to sign my British diving calendar, which I was really excited about," Daley told Swim England, remembering their first meeting.
Taylor, on the other hand, was quite impressed by Daley's performance.
He recalled, "If I could get everything that's in my head, everything that I've learnt, and put it in his, I wonder if that would help? I wonder how good he could be".
Taylor was determined to be a good mentor to Daley. Their conversations are not limited to diving, but also about life in general such as training away from home and parenting. Until now, Daley is still coached by his mentor when his current coach, Jane Figueiredo, is away.
British diver Tom Daley was causing a media frenzy just before his Olympic debut in 2008, but his late father Rob was keeping him grounded.
What he's up to now?
Last July, Daley and his new diving partner Matty Lee secured a place for the Olympic Games Tokyo 2020.
"We did it! World champs medal and Olympic qualification for GB," the 25-year-old announced on his Instagram, after they won bronze medal in the 10m platform final at the 2019 World Championships in Gwangju, South Korea.
In an interview with The Guardian in February, Daley said the Olympics meant nothing less to him now, but he also said that he was in a different headspace after becoming a parent.
"Yes, winning a medal is amazing, but there won't be a better feeling than coming back from training today and having Robbie [his son] to hold," he said. "This is Tokyo. I will stand at the end of the board and be present. I'll breathe. I'll see my son and my husband in the audience. And that'll be enough."