Before they were stars: Roger Federer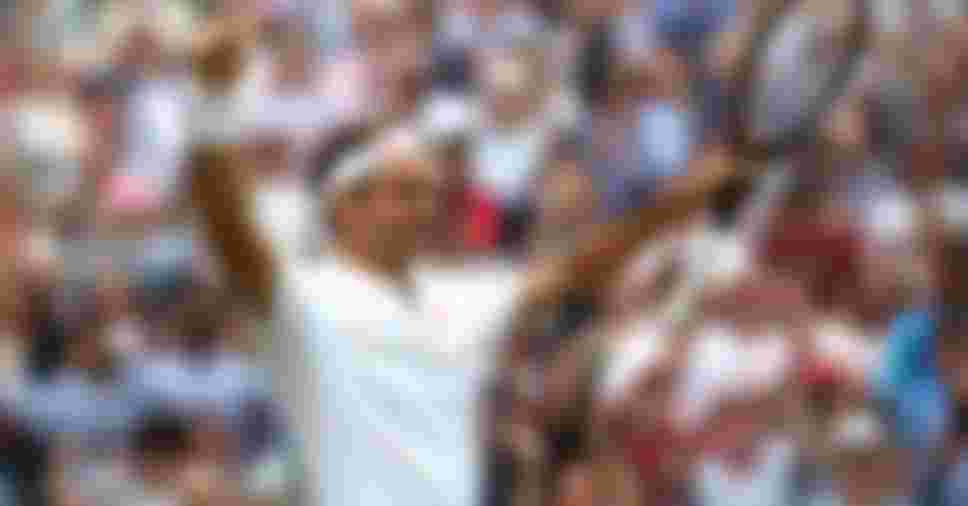 Ever wondered what your favorite sportspeople were like before they were super-mega-famous? Every week Tokyo 2020 will give you a glimpse into what life was like for some of the world's greatest athletes before they were stars. 
The deets
Name: Roger Federer
Age: 38
Nationality: Swiss
Profession: Tennis player
What has he achieved?
Roger Federer has the greatest tennis record in history. It's as simple as that. He has won 20 Grand Slam titles, including eight Wimbledon tournaments. An all-time record. At Beijing 2008, he won Olympic doubles gold along with his teammate Stanislas Wawrinka, and silver in the singles tournament at London 2012 on the grass of his favourite court in Wimbledon. He was also the flag bearer for Switzerland at the 2004 and 2008 Olympic Games.
Beyond the fact that he has the greatest tennis record of all time, Roger Federer has changed people's perception of what tennis can be, with his gracious style - especially his one-handed backhand. Each time he hits the ball it is a masterpiece of precision, beauty and efficiency. The Swiss maestro is also known for his kindness and generosity.
Surprising fact
In 1993, when he was 12 year-old, he made a decision that would change the tennis world forever - something that at the time he couldn't have known. The youngster had to make a choice between tennis and football, a sport in which he had shown talent and a fervent passion for his local team, FC Basel. "You always dream about how amazing it would be to score a goal here," said Federer during an interview on the pitch of St. Jakob-Park, FC Basel's stadium. Watch the full interview in the video below, along with other anecdotes from 2001 that are hard to believe now that he has achieved so much in the world of sport.
In 2001 tennis legend Roger Federer was yet to reach the world's top ten or win a Grand Slam, but the Swiss star was making a big impact.
What's he up to now?
Roger Federer is still playing. And he is still winning, at the age of 38. Just when nobody expected him to win another Grand Slam, he returned against the odds to win the Australian Open in 2018. His ultimate goal now is to win Olympic gold in the singles tournament. In October 2019, he declared that he would chase the only title that is missing from his record at Tokyo 2020.
After the 2020 Australian Open, Federer had to undergo arthroscopic surgery on his right knee in February and would have missed the first half of the season. With the postponement of the Tokyo 2020 Games, he will now have time to get back into the best condition possible to chase his Olympic dream in Tokyo next year, just a few days before his 40th birthday.