Before they were stars: Michael Phelps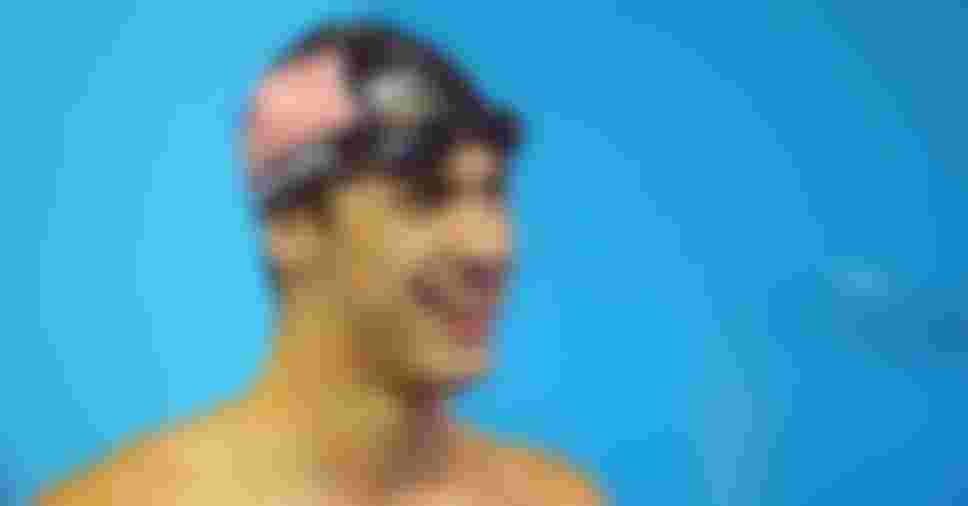 Ever wondered what your favourite sports people were like before they were super-mega-famous? Every week Tokyo 2020 will give you a glimpse into what life was like for some of the world's greatest athletes before they were stars.
The deets
Name: Michael Phelps
Age: 34
Nationality: American
Profession: Swimmer
What has he achieved?
Between Athens 2004 and Rio 2016, Michael Phelps won 23 Olympic gold medals. It's hard to believe that one man could have achieved all of that. But Phelps did.
The American swimmer is the most decorated Olympian of all time, and along with his haul of 23 golds he has also won three silver and two bronze medals.
His greatest achievements took place at the Beijing 2008 Games, where he competed in eight different events and won an astonishing eight gold medals: 200m freestyle, 100m/200m butterfly, 200m/400m medley, 4x100m and 4x200m freestyle relays and 4x100m medley.
During the Beijing Games, the Baltimore bullet broke a total of seven world records, as well as one Olympic record.
Besides his Olympic victories, he won 26 world titles between 2001 and 2011, and currently holds four world records.
In short, Phelps was a machine.
While Phelps's favourite style was butterfly, he was a complete swimmer. He was known for his "wing spreading" before the start of races and his devastating streamline technique, which he used to gain so much time that he was almost unbeatable.
Surprising fact
When Phelps was a child, he was scared of putting his face underwater. He began swimming at age 7 and by the time he was a teenager he was swimming around 100 miles (160km) per week.
The first Olympics Phelps competed in was Sydney 2000. He was only 15.
He qualified for the 200m butterfly and reached the final before finishing fifth, which was an outstanding performance for his age.
Four years later, there was already talk about Phelps attempting to win seven gold medals at Athens 2004.
One gold medal is my goal.
"Anything is possible," he said when he was 18. "But it's not one of the things that is number one in my mind right now. I came back from Sydney with nothing. So really, going to Athens and getting something is the goal."
"Not many people in the US or in the world can say they are an Olympic gold medallist. So coming back with one gold medal, obviously, I'll be completely happy. One gold medal is all I want. You are a more recognisable, notable person with the gold medal. So one gold medal is my goal. And whatever happens after that, happens."
What he's up to now
Phelps retired from swimming after Rio 2016, where he cemented his place as the most decorated athlete in Olympic history.
He currently works for the organisation he launched in 2008, the Michael Phelps Foundation, which aims to "to promote healthy, active lives, especially for children, primarily by expanding the opportunities for participation in the sport of swimming."
Since his retirement, he has focussed on philanthropic initiatives and joined the board of a company that uses technology to treat mental health issues. In 2018, Phelps revealed that he himself suffered from depression and a hyperactivity disorder. He continues to advocate on behalf of athletes dealing with mental health problems.
Recently, Phelps has been helping his old rival in the pool Ryan Lochte (who has six Olympics gold medals) to get back into shape for Tokyo 2020.
A trip back to Baltimore to see Michael Phelps reveal his brutal training regime shows why the swimming legend has 23 Olympic gold medals.