Before they were stars: Julius Yego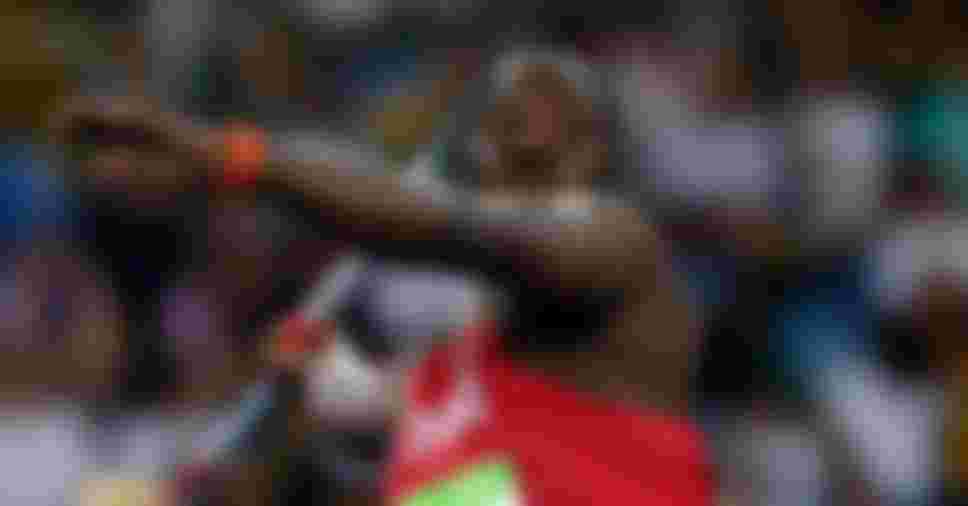 Ever wondered what your favourite sportspeople were like before they were super-mega-famous? Every week Tokyo 2020 will give you a glimpse into what life was like for some of the world's greatest athletes before they were stars. 
The deets
Name: Julius Yego
Age: 31
Nationality: Kenyan
Profession: Javelin
What has he achieved?
Julius Yego is Africa's most successful javelin thrower. He is the only Kenyan javelin thrower to have made it to the Olympic Games. His first time was in London in 2012.
Yego grew up as the son of a farmer in the Nandi region, in the North Rift of Kenya. He got started while herding his father's cattle when he would throw sticks to pass the time. Together with his school friends, he would cut and shape his own javelin from the branches of a tree.
Given confidence by his performances on the junior circuit, Julius believed that he could go on to make an impact amongst the seniors. However, there was no one in Kenya qualified enough to coach him. Instead, he honed this technique by watching videos online of world-class throwers. It earned him the nickname 'The YouTube Man' amongst those in the athletics world.
In 2011, he became the first Kenyan to win a field event medal at a continental meet with gold at the All-Africa Games. A year later in London, he became the first African javelin thrower to reach an Olympic final, finishing 12th, a transformative moment.
"To be an Olympian is something you will never forget," he told the Olympic Channel. "So, when I was named in the Olympics, I was just so happy. Luckily enough, I was in the finals so that just changed all my life."
He was fourth at the 2013 World Championships before going on to win the 2014 Commonwealth Games title and being crowned World Champion in Beijing a year later with what is the fifth-longest throw in the history (92.72m) and is also an African record.
The peak of his career came in Rio 2016 when he won a silver medal with a throw of 88.24 m, despite only throwing once after picking up an ankle injury.
Surprising fact
As one of the few athletes on the African continent who competes in javelin throwing, Yego needs another source of income in order to live. When he left school, he juggled a job as a policeman, a common occurrence among many Kenyan athletes.
"Most Kenyan athletes come from the police service or the Kenyan army, so we are given that time to go and you train on your own. You have that ample time so that you prepare well for a championship. We don't have any problem with that. During our off-season, of course, we return to our normal police work. After an active season, I hope to have two months to work with the police also because that is where we earn our living as well," he explained.
In Kenya with javelin thrower Julius Yego when he was 24 and training himself through Youtube videos.
What he's up to now?
Like many other athletes, Yego had been training for this summer's Olympic Games, until the COVID-19 outbreak. Now everything is at standstill in his country.
"The stadiums are closed. I can't train the way I usually would and I can't throw a javelin. The only thing I can do is to go jogging and play a bit of football around the corner with my boys. Plus a few strengthening exercises, of course. All of the facilities where I used to be able to throw are closed. Everybody is afraid, and I am no exception," he told to DW at the beginning of April.
When COVID-19 hit his country, he moved back out to the region he comes from to avoid Nairobi during the pandemic. When things are better, he plans to go back to the Kenyan capital and resume training.
Yego wants to go back to the Olympics but first, he needs to qualify.
"I was looking to make a comeback after three not-so-good years in which I missed out on medals a number of times. Although, at the Olympic Games in Rio de Janeiro I did win one [silver in 2016]. For me, it's always been one good competition followed by another that wasn't so good. I was aiming to change this," he said.
For Yego, becoming an Olympic champion is still his biggest dream. The second one is to find somebody to come along who will follow in his footsteps.
"After all these years I am still the only Kenyan to have thrown further than 80m. I have a training partner, but he hasn't achieved this distance yet. I wish the federation would provide us with more support because javelin-throwing competitions are still very rare in Kenya. We need fresh blood".