Before they were stars: FUKUHARA Ai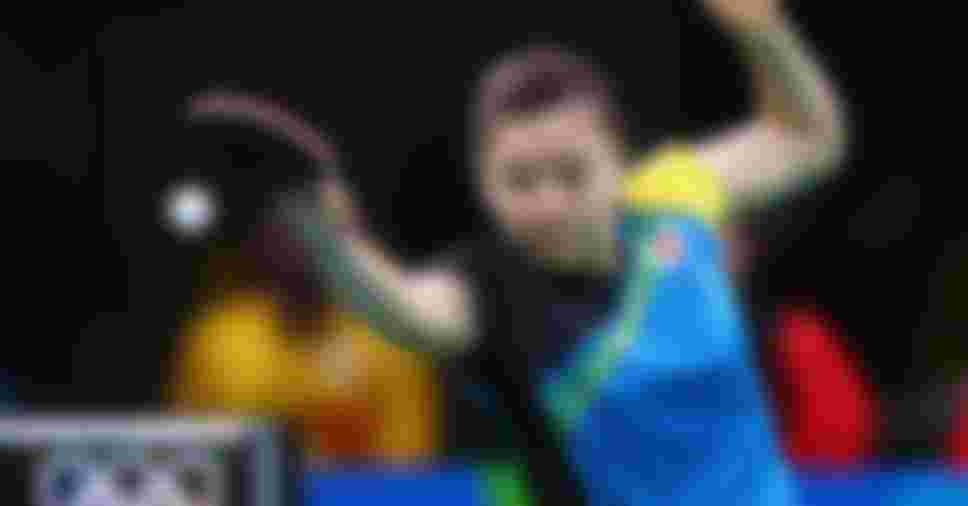 Ever wondered what your favorite sportspeople were like before they were super-mega-famous? Every week Tokyo 2020 will give you a glimpse into what life was like for some of the world's greatest athletes before they were stars. 
The deets
Name: Fukuhara Ai
Age: 31
Nationality: Japanese
Profession: Table tennis player
What has she achieved?
While watching her older brother during his table tennis practice at the training centre, three-year-old Fukuhara started her own game of table tennis by standing on a small bin since she was too small for the table.
At the age of four, she started competing. It was apparent to many that she was a prodigy and from there, became known as the "genius girl of table tennis" in Japan. She became a professional player at 10 and the youngest player to join the Japanese national team the following year. At her World Championship debut in 2003, Fukuhara placed fifth in the women's singles, securing a ticket to Athens 2004 — her first Olympic Games.
Fifteen-year-old Fukuhara became the youngest Japanese table tennis player to compete at the Olympics reaching the round of 16. Following Athens, she went on to compete at three more Games, winning a team silver at London 2012 and team bronze at Rio 2016. She also won team silver and four team bronze at five World Championships between 2006 and 2016.
However, medals were not all that Fukuhara has under her belt.
She is one of the most beloved athletes in Japan. Since her first television interview at the age of four, she won the nation's heart with her innocent demeanour and brilliant table-tennis skills, and has earned the affectionate nickname of "Ai-chan".
Surprising fact
When Fukuhara announced her retirement in 2018, the news sent shock waves through the People's Republic of China, where she is called "Japanese doll" and is a social media darling with over 4.5 million followers on Weibo.
Her deeply rooted connection with the People's Republic of China started at the age of five, when she visited for training. She trained together with Chinese players in Liaoning Province, north-east of the country, for a number of years. There Fukuhara not only met the athlete who later became her coach, but also mastered the northern Chinese dialect, which gained her huge popularity.
She also competed in China Table Tennis Super League in 2005 and 2006.
"After training in China, my skills had improved a lot. Although the training was hard, I become more confident when I returned to Japan for competitions and I saw good results," wrote her in the Chinese retirement statement.
Fans were reluctant to see her retire.
"I've been saving money to see you in Tokyo since 2016, now I feel like I've lost something very important, but I still wish you happiness in the future," one fan replied.
What she's up to now?
Now Fukuhara is a mother of two and spends most of her time taking care of them.
Like most people, she and her family stayed home during the COVID-19 pandemic. She frequently posts pictures of dishes cooked with her daughter. Earlier this month, Fukuhara joined an online campaign launched by Japanese athletes to encourage people during this difficult time.
"With the gratitude towards the medical staff, let's join efforts and do our best to bring back our normal lives," she said in a video on Twitter.