Before they were stars: Carolina Klüft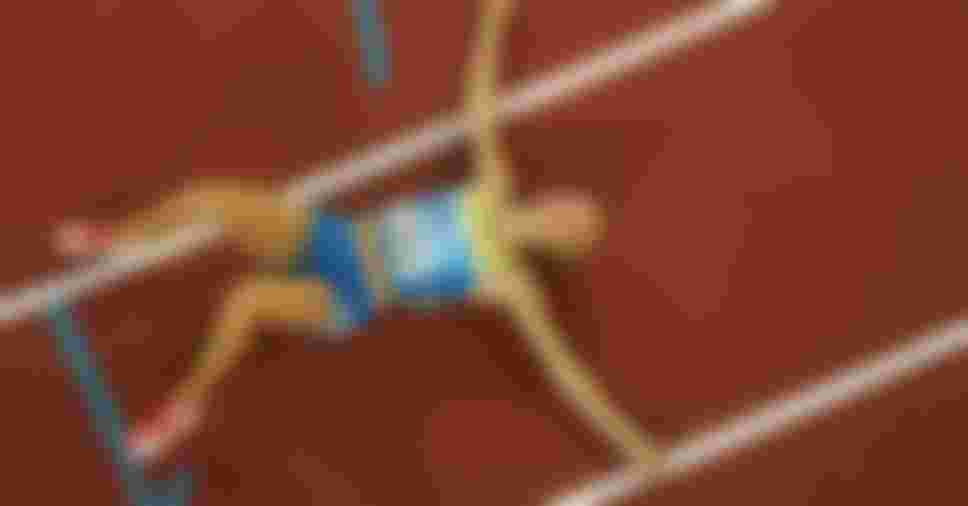 Ever wondered what your favorite sportspeople were like before they were super-mega-famous? Every week Tokyo 2020 will give you a glimpse into what life was like for some of the world's greatest athletes before they were stars. 
The deets
Name: Carolina Klüft
Age: 37
Nationality: Swedish
Profession: Track and field athlete
What has she achieved?
Carolina Klüft began life as a professional athlete in the year 2000, reaching the peak of her career at Athens 2004, where she won the Olympic gold medal in heptathlon. She was 21 when she competed in Athens, but despite her age she became only the third heptathlete ever to score more than 7,000 points.
She also won three World Championships in the heptathlon (2003, 2005 and 2007) and two European Championships (2002 and 2006). She was the first woman ever to defend a heptathlon World Championship and the first athlete to win three heptathlon World Championship titles in a row.
However, with her desire to have fun, she became a top athlete in other disciplines other than heptathlon. In 2003, along with being the heptathlon world champion, she won pentathlon gold at the World Athletics Indoor Championships. She also twice stood on top of the podium at the European Athletics Indoor Championships, winning the pentathlon title in 2006 and 2007.
To add to this, she also competed in two other disciplines: triple jump and long jump.
Even with her diverse array of skills, it was in heptathlon and pentathlon where she built her legend. She was unbeaten in either discipline between 2002 and 2007.
Her impressive career led to her being nominated for the Laureus World Sports Award on four separate occasions.
Surprising fact
Klüft is the daughter of a professional footballer (father) and a long jumper (mother). Now it is clear to see who's steps she followed in, but it wasn't always so cut and dried. As a child she played for her city's football team.
Then at age 12, she went with her sister to an athletics meet. When she saw that not everything was about running (you could also throw things and jump), she changed her mind about which sport she wanted to participate in and took up athletics, along with her sister.
This "childish" vitality has always been part of Carolina's philosophy as an athlete. "Sport and life for me is not about money. It's about enjoying," she said to The Independent in 2004.
She will always be remembered because of her smile. She never lost the joy she felt when competing, and neither did she lose her innocence. In fact, she always took her toy Eeyore donkey with her to competitions for good luck.
What's she up to now?
While she was still competing, Klüft studied Peace and Development.
Since retiring after the London 2012 Olympic Games, she started work as Head of Operations at Generation Pep, an organisation with the stated vision "that all children and young people in Sweden should have the ability and desire to live an active and healthy life." She also runs her own company, Multimind. "There, among other things, I have taken on assignments as a writer, program leader, lecturer and conference," she explains.
When it comes to her personal life, she is married to a former pole vaulter, Patrik Klüft.
At home in Sweden with heptathlon great Carolina Kluft before she won gold at the 2004 Athens Games.