Before they were stars: Candace Parker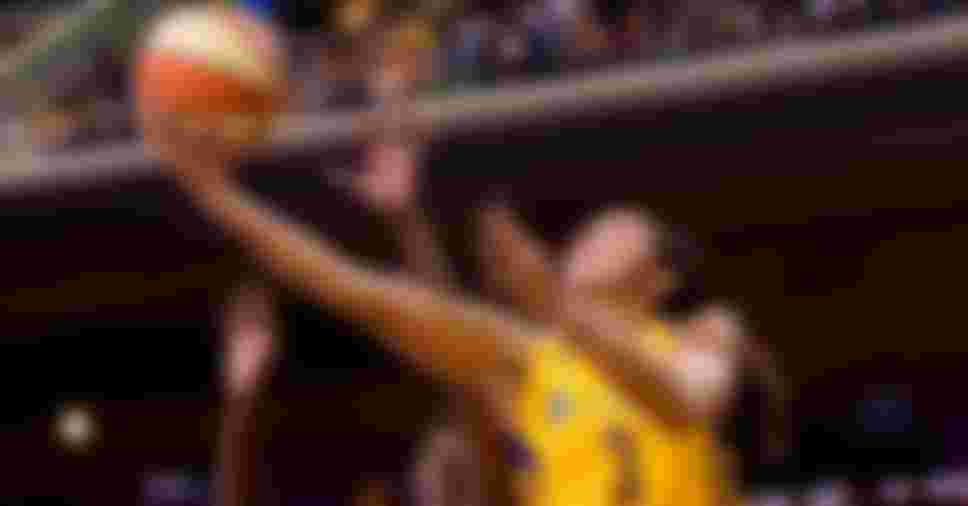 Ever wondered what your favourite sportspeople were like before they were super-mega-famous? Every week Tokyo 2020 will give you a glimpse into what life was like for some of the world's greatest athletes before they were stars.
The Deets
Name: Candace Parker
Age: 34
Nationality: American
Profession: Basketball
A profile of U.S. basketball star Candace Parker when she was training at the University of Tennessee under head coach Pat Summitt.
What has she achieved?
Candace Parker is undisputedly one of the most successful female basketball players of all time.
The Los Angeles Sparks forward is a two-time regular season Most Valuable Player (MVP) of the Women's National Basketball Association (WNBA) and a five-time WNBA All-star. She was also selected five times into the All-WNBA First Team and twice into the Second Team.
She has also been a key member of the USA Basketball team, helping them win nine international gold medals including at both Beijing 2008 and London 2012.
Parker was born in Illinois to a family who loved basketball, and also has a brother who played in the NBA. By age six, she was already playing competitively, which continued until high school and throughout college where she went on to win multiple NCAA awards.
"She's multidimensional offensively. She can play off the dribble. She can dunk the basketball. She can block shots, defend with the likes of a guard," the late legendary American basketball coach Pat Summitt said in the Before they were stars Olympic Channel video.
Summitt was Parker's coach whilst she was playing for Knoxville, Tennessee.
"How good can Candace Parker be? She could be the best to ever play the game," she added.
In 2008, Parker was selected as the first pick by the Los Angeles Sparks where she won the Rookie of the Year and the MVP award in her debut season - the first woman to do so.
As a versatile player, her talent has not only been demonstrated in the attack but also in the defense. She was two-time WNBA rebound leader and twice selected for the WNBA All-Defense Second Team.
In 2009, Parker became pregnant with her first daughter and took time off before getting back to the court. But Parker considers motherhood an important part of her success.
"I didn't realise becoming a mother would make me a better teammate, a better friend, a better basketball player, a better daughter," she posted on her personal website.
She has charted huge successes in her career, winning multiple MVP awards in 2013 followed by another one during the 2016 WNBA finals.
Surprising fact
Even though Parker helped Team USA secure two gold medals in Beijing and London, she wasn't selected for Rio 2016. Nobody could believe that someone with Parker's calibre would be cut from the squad.
But despite the disappointment of not playing, Parker was able to push her team to win the WNBA championships in 2016 and end their 14-year drought. She dedicated her win to Summitt, her coach in Tenessee,
"This is for Pat," Parker said as tears rolled down her face, "this is for Pat".
What she's up to now
Parker still plays for Los Angeles Sparks, but since all competitions have been put on hold as a result of the COVID-19 pandemic, now spends all of her time at home either training, conducting interviews or taking part in video conferences.
She has also been advocating for social distancing to slow the spread of COVID-19. In a video posted by Los Angeles Sparks on Twitter back in March, she said: "Social distancing will help stop the spread of coronavirus. We want to get back to normal life, and the way we do it is through accountability and teamwork."