Before they were stars: Allyson Felix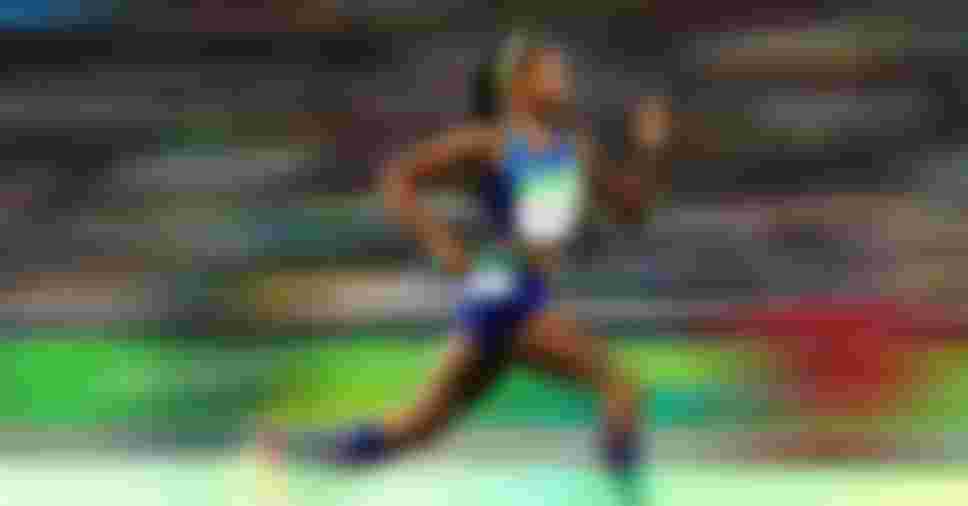 Ever wondered what your favorite sportspeople were like before they were super-mega-famous? Every week Tokyo 2020 will give you a glimpse into what life was like for some of the world's greatest athletes before they were stars.
The deets
Name: Allyson Felix
Age: 34
Nationality: American
Profession: Sprinter
Allyson Felix was a humble Los Angeles teenager in 2003, but the American sprint legend was on the verge of becoming a world-class athlete.
What has she achieved?
Allyson Felix is only the second athlete, after Judith Cuthbert, to earn an Olympic gold medal in three different sprint disciplines (100m, 200m and 4X400m). She is also the female athlete with the most titles in major competitions, including six Olympic gold medals and 13 world championship golds.
She was 200m world champion at age 19 and holds the world record in the 4X100m relay. To make a long story short (because the list of trophies is way too long), Allyson Felix has won everything possible as a sprinter, and it's probably not over yet.
Surprising fact
At 14, when she started to run at high school, her nickname was "chicken legs". Perhaps few people back then would have thought she could go on to have such an incredible career. But even though she was very light and skinny, she progressed extremely quickly. She was only 17 when she beat the 200m Junior world record, posting a time of 22.11s. A year later in Athens she won her first Olympic medal – a silver in the 200m when still just 18 years old. At 19 she became the youngest ever 200m world champion with an incredible time of 22.16s.
Pat Connolly, who in the past had trained Los Angeles 1984 100m gold medallist Evelyn Ashford, predicted in 2003: "She has a very long career ahead of her, she can go on well into her 30s. There is no limit for Allyson, it just takes time." She was only wrong about one thing. It did not take that much time…
What she's up to now?
In November 2018, Allyson gave birth to a little girl named Camryn, who was born prematurely by C-section. Only eight months after her baby was born, Felix was back in competition, hoping to get in shape soon enough to qualify for what would be her fifth Olympic Games.
"I think about Tokyo a lot, it's always in the back of my head," she admits. And she seemed to be very much on track in Doha last year, winning her 12th and 13th World Championship golds and surpassing none other than Usain Bolt as the athlete with the most gold medals in history.
Meanwhile, she is also working alongside USADA in the fight against doping. She said: "Whatever I can do to prove I'm clean, whatever it takes, waking up or driving at five in the morning, I want to do it to show that I'm not taking drugs."