Athletes share lockdown home workout ideas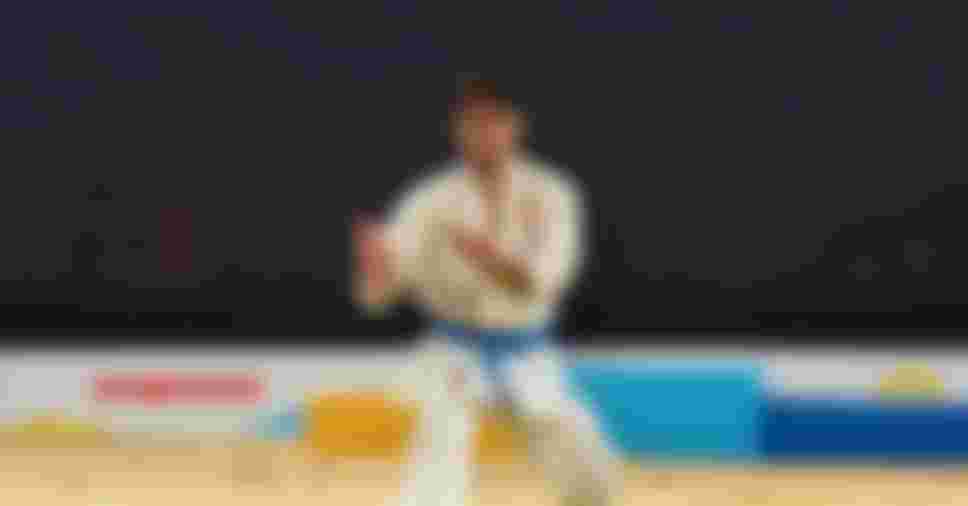 Being stuck indoors due to the Coronavirus outbreak means you need a bit of imagination to stay fit
The Coronavirus pandemic is taking its toll on sport with a number of events suspended or cancelled as the world tries to bring the outbreak under control.
Many countries are now in lockdown, with people staying in their homes to avoid contracting or sharing the COVID-19 illness.
Here's our pick of the home workout videos that athletes and Olympians have been creating to help keep us all fit.
It's time to stretch!
Join Italy's rhythmic gymnastics Olympic bronze medallist Marta Pagnini as she takes you through her routines to stay flexible while cooped up at home.
Who better to pass on tips than 'All Around' star and 2017 artistic gymnastics all-around world champion Morgan Hurd?
Extra marks for use of the cat, although other pets and objects are available.
Buenos Aires 2018 Breaking champion, B-Boy Bumblebee, shared some original ideas.
Click on the video below to see how to use your ironing board to keep fit!
Chinese gymnast and Olympic Channel 'All Around' series star, Chen Yile, shows us a selection of exercises we can all try at home.
Her fellow Italian, Atlanta 1996 artistic gymnastics rings gold medallist Jury Chechi, also has a home workout routine.
This one looks a little more advanced...
Spain is another European country bearing the brunt of the outbreak with lockdown coming into force last weekend.
Top kata karate practitioner Damian Quintero has been trying to stick to his routine as much as possible, and passed on some exercises for those stuck indoors.
The United States has now advised people not to visit restaurants and bars and gyms at this time.
This prompted Rio 2016 5,000m silver medallist Paul Chelimo to pass on an innovative use for the bath tub, although perhaps don't try this one at home.
Meanwhile, American beach volleyball player April Ross is keeping her Olympic moves by taking her workout to her backyard.
Five-time Olympic medallist and Great Britain's Max Whitlock has been sharing daily workouts with his followers on Instagram and sometimes his daughter likes to get involved.
Kayakers from Team Slovenia are doing floor exercises and mixing it up with some spring cleaning.
Indian Olympic boxer Mary Kom shows off some impressive rope skills in the back garden.