Athletes join fight against pandemic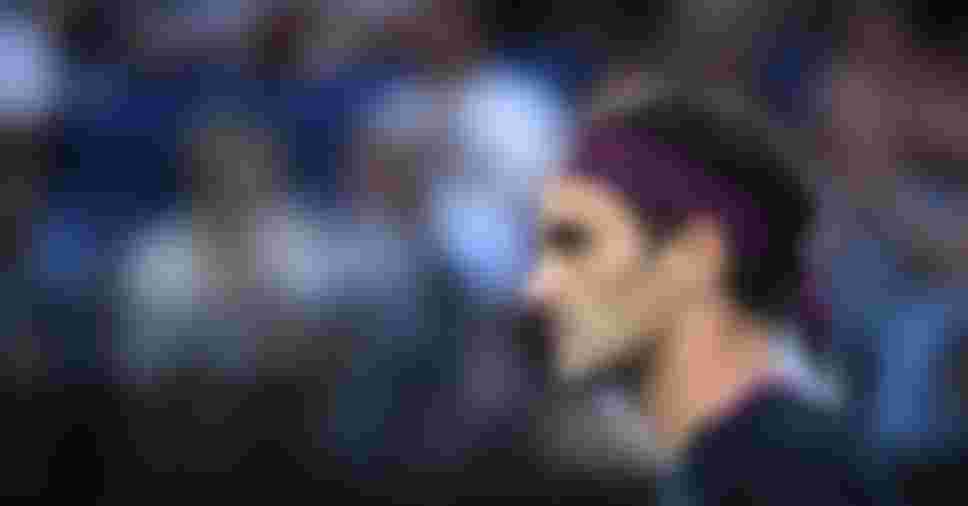 Their dreams of competing for Tokyo 2020 are now on hold, but these athletes have stepped up to fight a different kind of battle - to help save lives.
Australian hockey goalkeeper Rachael Lynch may need to wait for another year to compete in the Olympic Games, but the player has put on her nursing gear to be on the frontline against the coronavirus. The Olympic athlete has been working as a nurse one day a week for over 10 years on top of her career as a player for the Hockeyroos.
Speaking to Sydney Morning Herald this week, Lynch said, "I had hoped that it would get postponed."
"I'd been getting quite frustrated in the lead up to that, I knew that I wanted to be at the hospital and working and also distancing myself from the other hockey girls in our programme," she added.
She is now stationed at the neuro-rehab ward of the Perth hospital one day per week, but the 33-year old says she has more free time to dedicate more hours working in the hospital. She has also applied to be part of the COVID-Assessment Centre.
Two-time British Paralympian Kim Daybell was hoping to compete in his third Paralympics this year, but with the postponement of the Games, Daybell has answered a different calling to join the fight against COVID-19.
The athlete, who has been working as a part-time junior doctor in North London, has now swapped his table tennis bats to work in a full-rota for UK's NHS during this health crisis.
"I want to try and help as best I can and it is quite nice to be able to do that. One of the things that people seem to be struggling with is that feeling of powerlessness where they can't do anything."
"I'm lucky to have the skill-set to help fight what is going on and that is a positive that I'm taking. Obviously table tennis has completely taken a back seat now and sport has as well but it will always be there for me so I'll keep it in mind for when this blows over. But for now we just need to focus on making sure everyone stays healthy and looking after each other," he told British Para Table Tennis.
Olympic champion Paula Pareto of Argentina, who won under-48 kg judo bronze in Beijing and gold in Rio, has returned to her job as an orthopaedic surgeon after serving out a mandatory isolation.
She wrote on Instagram: "Even though us orthopaedic doctors are not directly on the battle front-lines, we are equally part of the health team that faces this pandemic before anyone else and we will help where necessary."
Meanwhile, Rafael Nadal and Pau Gasol of Spain have teamed up to support an initiative to provide Spain's Red Cross with protective equipment and infrastructure.
They also both called on other Spanish athletes to help raise 11 million euros to help their native country during this public health crisis. Spain is currently the second country in Europe with the most infected cases, following Italy.
"The objective is clear, it's to raise 11 million euros to help 1.35 million people. We trust that all of Spanish sport comes on board... Pau and I have already made our donations and we trust in you to make sure that this is our best victory," Nadal said in a video on his social media channel.
Other Spanish athletes like David Ferrer, sprinter Bruno Hortelano and Para swimmer Teresa Perales have heeded Nadal's call and have also pledged their support.
Roger Federer and his wife have also donated 1m Swiss francs to help 'vulnerable' families in Switzerland who are struggling with the coronavirus pandemic.
"These are challenging times for everyone and nobody should be left behind," Federer, 38 posted on his Instagram channel.
"We hope that others might join in supporting more families in need. Together we can overcome this crisis! Stay healthy!"
Basketball Olympian Stephen Curry and his wife have also donated money to help underprivileged kids in Oakland amid the coronavirus situation. On top of that, Curry has been holding Instagram live conversations with American physician and immunologist Dr Anthony Fauci to help people get access to information about COVID-19.
Other athletes are auctioning items to raise money for athletesrelief.org, to help with coronavirus relief efforts. Superstar gymnast Simone Biles is auctioning off her leotard while Canadian tennis player Bianca Andreescu has signed a racket. Former Olympian Michael Phelps has donated a signed swimsuit whilst British track athlete Paula Radcliffe has also donated her top.