Athletes for the environment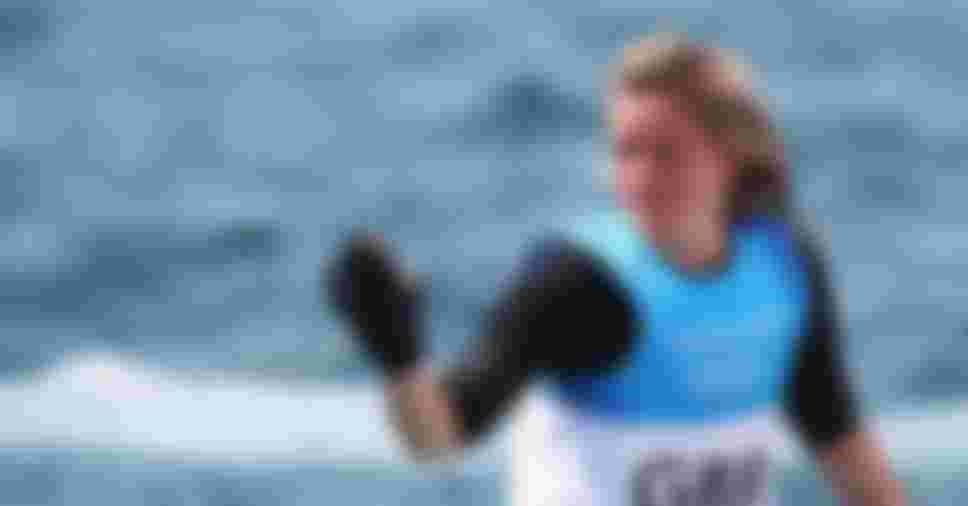 To celebrate World Environment Day (5 June) and World Oceans Day (8 June), get to know some athletes who are making a difference to protect our planet
The first week of June brings into focus the protection of both our environment and oceans, with World Environment Day taking place on 5 June, and World Oceans Day on 8 June. It is a chance to highlight actions being taken to specifically address the environmental challenges facing today's society.
In the sports world, there are many Olympians shedding light on issues such as climate change whilst also encouraging others to do more to protect the environment and ocean.
Here, we put the spotlight on athletes who are using their voice to raise awareness and take action.
Hannah Mills
In 2019, British sailor and two-time Olympian Hannah Mills launched the Big Plastic Pledge with the support of the International Olympic Committee (IOC) to combat ocean plastic pollution through sport.
The Big Plastic Pledge calls on athletes, fans and sports event organisers to commit to one of the three main pledges to reduce the use of single-use plastics.
"I think, as athletes, we have such a platform to change people's habits and demand more from our sporting events and organisers," she told Olympic.org last year. "If we unite together, our voice can be so loud and powerful that we really can change people's attitudes globally."
Join Team GB's Olympic sailing champion and environmentalist Hannah Mills LIVE on Olympic Channel's Instagram on Monday as she drops in for an 'Incoming Call'. (3:00 p.m. BST)
Theresa Zabell
Zabell is a Spanish sailor who won gold at both in the 1992 Barcelona Summer Olympics and in the 1996 Atlanta Summer Olympics.
After finishing her sports career, she founded the Ecomar Foundation, and for the last 20 years has worked on giving back to the sea part of what it gave her.
"The sea has always meant everything to me. Since I started to sail, I was aware that the sea was full of things that shouldn't be there. For instance when things got caught on my boat's keel. And then I wondered: 'Why doesn't anybody do anything to take it all out?' And as this question kept on coming back, when I gave up Olympic sailing I decided that I had to be the one to do it," she explains.
Her foundation organises workshops for children to raise their awareness about caring for the environment and activities to pick up waste from the beaches.
Ona Carbonell
Meanwhile, Olympic silver medallist and Spanish artistic swimmer Ona Carbonell has regularly been supporting beach clean up events in Spain.
"For me it is important to raise awareness in defense of our oceans and seas. We cannot forget that there are plastic floating around and we need to protect all biodiversity and marine ecosystems. I try to bring a small grain of contribution because I feel this is common sense. We are not aware about how serious this problem is."
Sally Fitzgibbons
Like all professional surfers, Fitzgibbons spends more time in the water than most people. This also means she has seen the direct effects of pollution in our oceans.
The Australian surfer, who is already provisionally qualified for Tokyo 2020, spends much of her time raising environmental awareness.
"Oceans are our playgrounds. We spend our days in the water, surfing waves and if we want to keep on doing it, if we want to continue to travel the world searching for waves, we need to protect our planet. It's essential to keep our waves surfable," she explained to The Inertia.
Eliud Kipchoge
The world's fastest marathoner Eliud Kipchoge, who is looking to defend his title in Tokyo 2020, is also busy saving wildlife at the Lewa Conservancy in Kenya.
Due to COVID-19, the sanctuary's annual Lewa Safari Marathon was cancelled and was replaced by a virtual marathon. On 23 May, Kipchoge travelled all the way to Lewa to do a practice run with six rangers to show his support for the virtual marathon fund drive and for the Kenyan wildlife.
"It means a lot to me to run with rangers. To run with the people who watch over wildlife when we sleep at night and take care of rhino and elephant, is actually an honour," he told Runner's World.
YAO Ming
Eight-time NBA-All Star Yao Ming became a WildAid ambassador in 2006 when he signed the pledge to give up shark fin soup and is calling for people to do the same as well as to end the illegal wildlife trade.
"Every year there are 73 million sharks killed this way and the following problem is that when sharks are not slowly but quickly die [sic], the entire cycle in the ocean and nature will be destroyed. And also it will affect us," he said in an interview with Wild Aid.
According to the environmental organisation, as a direct result of Yao's awareness campaign, more people have stopped consuming shark fin soup whilst sale of shark fins in the People's Republic of China have also declined significantly.
Nikola Karabatic
On his Twitter account, two-time Olympic gold medallist and French handball player Nikola Karabatic has been encouraging his fans to sign a petition for a green plan for polluters, a manifesto directed to the EU Commission.
The deal also calls for Europe to create more green jobs and to work towards a greener future.
Jenia Grebennikov
Grebennikov makes up the French volleyball team who will compete in Tokyo 2020, but in the meantime the player has become the eco-ambassador of Smash for Green, an environmental initiative started by Paris Volley athletic club, to teach people how to take small actions to protect the environment through sport.
"Professional sport must set an example and engage its community to consume better and adopt more virtuous, responsible and solidarity-based behaviours," Grebennikov said on the Smash for Green Twitter account.
"With 'Smash for Green', you are part of a team that wants to promote innovative and eco-responsible initiatives and make a difference.
"Only one rule: do good for the planet."
Heather Mitts
Three-time Olympian and World Cup USA footballer Heather Mitts may have retired but has been quite active in raising awareness about animal welfare and plant-based diet to reduce environmental impact.
On her Instagram, she challenged her fans to go dairy-free for a few days, go meatless once a week, and/or only pick well-certified meat in order to send food companies "a strong message that you care about animal treatment".
YAMAGATA Ryota, CAMBRIDGE Aska and KIRYU Yoshihide
As part of the Japanese Olympic Committee's clean up venues project titled; "Keep everything more beautiful than it was", these three runners have showed their support for the initiative. All of them were part of the 4x100m relay team which took the silver medal at Rio 2016.