Ana Marcela Cunha: Brazil's queen of marathon swimming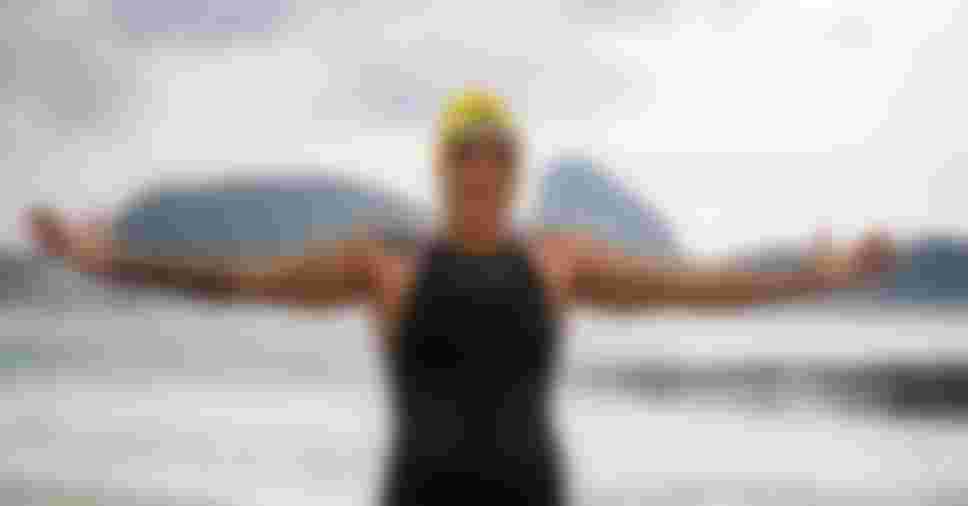 "May I bring this longed-for medal to my country"
Ana Marcela Cunha is Brazil's most accomplished female athlete judging from the amount she has amassed over the years. With 12 World Championship medals under her belt, including five gold, Cunha is now looking at the Olympic Games Tokyo 2020 to be the crowning achievement of her career.
"It is my dream. It is the only medal I have not yet won. I'm going after it."
As the most prolific female swimmer in open marathon swimming history, the FINA world no 1 has unshakeable faith that she'd be able to win that elusive medal for her country.
"May it be the culmination of my career as an aquatic marathoner and may I bring this longed-for medal to my country," she said.
And she has the whole backing of Brazil.
"Without a doubt, it is a great responsibility, knowing that the whole country believes in and bets on a good performance of mine in the sport is very rewarding. Recognition is one of the great fruits of all my work and dedication."
And in 2019, it was all about recognition for Cunha. She was named the FINA 2019 Female Open Water Swimmer of the Year for the sixth time and was also inducted to the International Swimming Hall of Fame.
"Without a doubt 2019 was a brilliant year. But it has no secret or formula for success. The reality is that I work absolutely every day [and there's] a lot of dedication. The training is daily, and the result is a consequence [of that]."
"Marathon is my life. I love what I do!"
Baby steps of a world champion
Born in Salvador-Bahia in the northern part of Brazil, Cunha started swimming as a toddler and hasn't stopped.
"I learned to swim at two years of age on the initiative of my mother because the daycare I had had a pool and she soon made me learn to swim so as not to worry."
While she swam in pools and had been winning competitions, outdoor swimming is where her heart truly is. By age eight, she had been focussing most of her attention on open water marathon swimming.
"I always liked to swim outdoors, in rivers, beaches, I always loved it."
In Salvador-Bahia, open water swimming is very much part of the culture, and has partly shaped Cunha as an athlete. And whilst her other competitors may have grown up first swimming in pools, Cunha had the double advantage of growing up doing both from the get-go.
Beijing, London, Rio
By age 16, Cunha had already started her Olympic bid. In Beijing, she was the youngest-ever swimmer to participate in the open water marathon and did a spectacular, finishing fifth.
"It was magical to be there competing with other athletes much more experienced than I am and I ended up in fifth, an excellent result for those emerging on the world stage," she recalled.
But London 2012 and Rio 2016 both proved disappointing. She missed the qualifying for London while in Rio, in her home turf, she only placed 10th.
However, Cunha puts both Olympic experience in perspective.
In London 2012, she said: "There was no time to regret it, the next day I was world champion in the 25km race."
"[Rio 2016] was an atypical race. I was unable to grab my supplementation on the second lap and I was swimming until the end without eating, I did my best, but it was not enough to [compete for] a medal."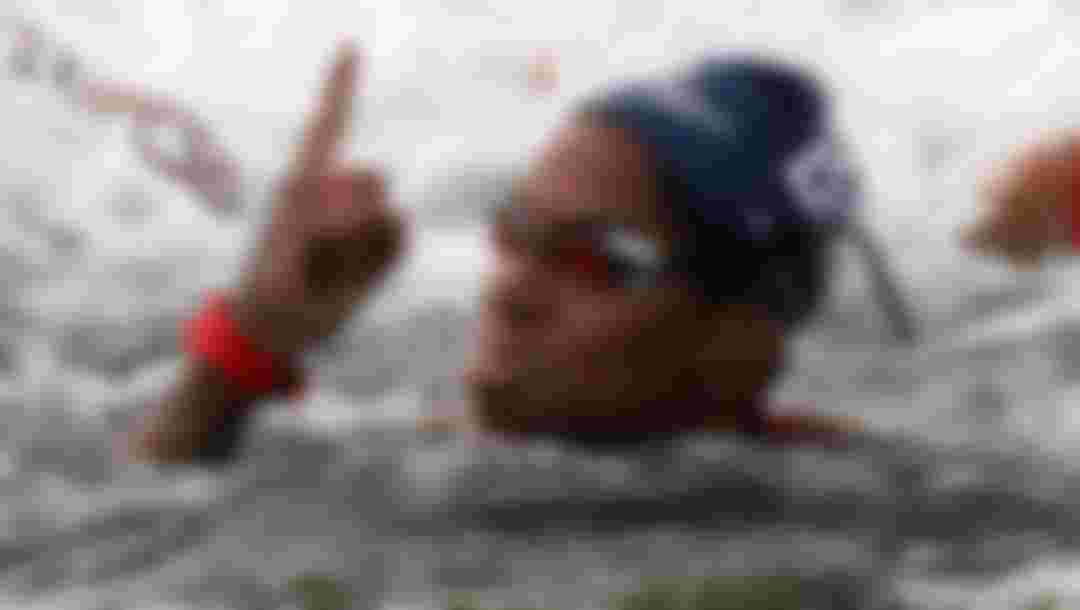 Training of a champion
Despite the Olympic lows, Cunha is as passionate as ever to add more medals – plus an Olympic one – to her already growing collection.
"I celebrate on the day of the conquest and right after that I'm already thinking about the next goal, the next championship, the next medal," she said.
This motto has guided her all through out her career.
"I always believe that I can improve and grow even more in the sport."
This is why the 28-year-old Cunha is still performing at a very high level, almost 12 years after her first appearance in Beijing 2008. And you can see that in her gruelling training regimen.
"I train every day of the week (except Sunday). I start at 6 a.m., lunch, rest and return to the afternoon training - on average 10 weekly shifts, about 300km per month depending on the season. I also do physical preparation out of water and preventive physiotherapy."
Right after Rio, she battled health problems due to autoimmune disease and had to have her spleen removed. But two months after surgery, she couldn't resist getting back into the water - all the more bent on claiming more victories.
A year later, she won bronze at the World Championships in Hungary in both 5km and 25km.
Hopes for marathon swimming
"[There's] a lot of effort, commitment, dedication, and very hard daily training, but also knowing how to enjoy the sport that is beautiful," Cunha said.
To make sure she keeps having fun, Cunha changes her hair colour or hairstyle in every competition.
"I like to change the look and give a different look, it helps me to always feel good about life!"
However, on a serious note, Cunha hopes to inspire young Brazilians to take up the sport.
"We created the Ana Marcela Institute. Soon we will be launching two projects aimed at the practice of water marathons from school age. We want to spread the sport to various parts of Brazil. Our country is huge and has an infinite number of beaches and rivers, there is no shortage of place to practice water marathon."
Cunha looks to follow in the footsteps of F1 Brazilian legend Ayrton Senna.
"He was an athlete who left strong inspirations for many. When I was a little, I learned from my parents many stories [about] Ayrton's talent. So I decided to swim the 36km of Capri Napoli with a stylised cap of the helmet that he wore with the colours of the Brazilian flag. I want to be able to do just a little bit of what he did for the people of my country, to give joy to everyone."
"We are happy!"
After the Games next year, Cunha wants to put another crown in her heart. She is currently engaged to Diana Abla – a Brazilian water polo athlete.
Asked how important is this relationship to her, Cunha said: "We are water sports athletes, it helps a lot to understand the needs when we have to train, or spend periods traveling far from each other."
"It makes it easier to understand the importance that sport has in our lives. We are very calm and our relationship is seen very naturally by the people around us. We are happy!"
Despite all that is going for her both in career and love life, Cunha says this will never change her.
"I am a simple and positive-thinking person, I always try to share each achievement with other people."
"I am neither better nor worse than anyone, I am only Ana Marcela, from Open Water Marathon."