Alistair Brownlee aiming to mix it up in Tokyo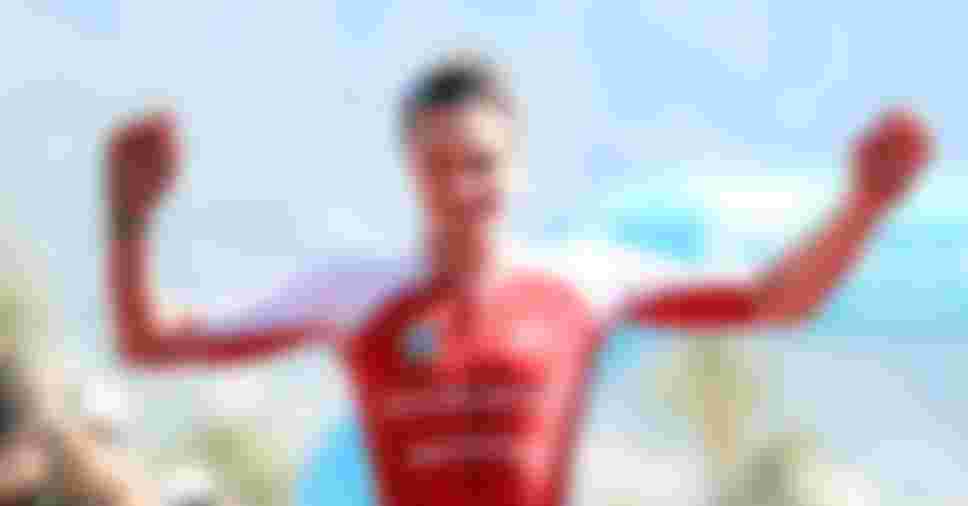 For a long while, the "will he, won't he" drama surrounding Alistair Brownlee's decision to compete at the Tokyo Olympics looked to be leaning towards a "no". However, having now announced his intentions to defend his triathlon crown at next year's Games, the two-time Olympic champion could be on course to double his medal haul by also competing in the inaugural Olympic mixed relay event.
In the mix
Since its Olympic debut at Sydney 2000, there have been five triathlon gold medals available. Alistair Brownlee has won two of them (Rio 2016 and London 2012). But with the addition of the triathlon mixed relay to the Olympic programme, Brownlee now has the opportunity to make it four golds out of a possible seven and cement his place in Olympic history.
"The mixed team relay is actually really exciting. It's actually a format that I really like racing," Brownlee told the Olympic Channel.
"It might seem 1,000 per cent different to Ironman – and it is – but, actually in lots of ways it tests people's ability to swim, bike and run because you can end up exposed and on your own."
The mixed relay event sees teams of two men and two women competing over a short course (300m swim, an 8km bike ride and a 2km run) before tagging a teammate to set off. Ominously for his competition, it is a format that Brownlee feels is well suited to his strengths as an athlete.
"Of course you have to be quick, but you also have to be able to put 20 minutes of solid racing together and be really good at your transitions and technically and tactical – which in lots of ways is what I'm good at."
Podcast with Alistair Brownlee
Alistair Brownlee on tea drinking, triathlon, and Tokyo 2020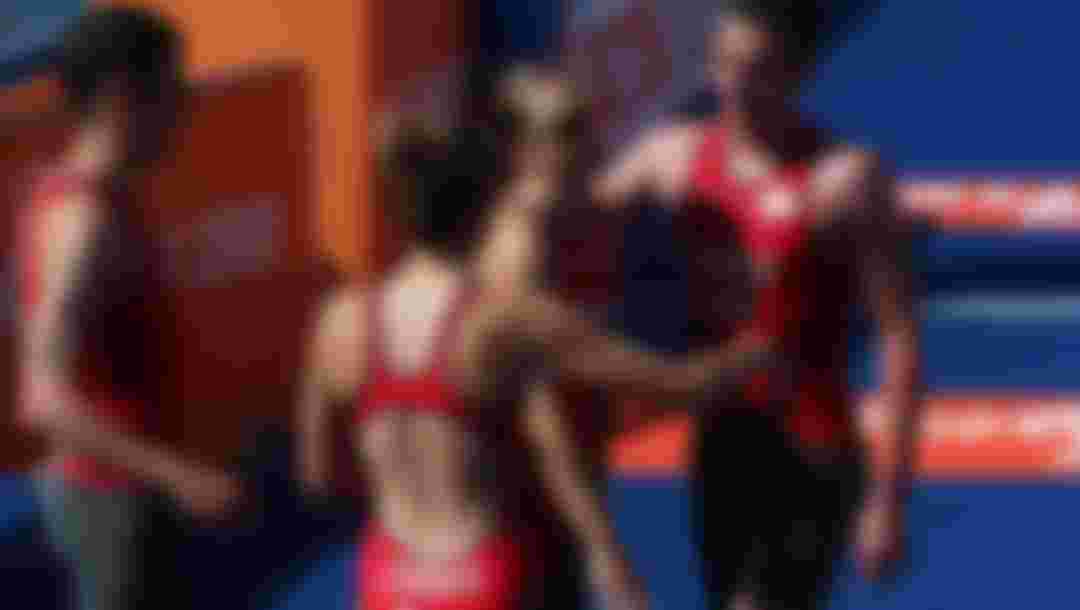 Brothers apart
Of course, competing in a team is something you would expect the Great Britain triathlete to excel at.
As one half of the famous "Brownlee Brothers", Alistair has lived and trained with his younger sibling Jonny for much of his life. Between them they hold four Olympic medals spanning the full spectrum of colours (two gold medals for Alistair, one bronze and one silver for Jonny).
But the current lockdown has even put the brotherly bond on hold.
With both Alistair and Jonny quarantined in different homes, the two triathletes have been separated from each other, even spending their recent birthdays apart.
"We're both April, so it was a couple of weeks back now. It's just the new normal, isn't it! We did a few zoom calls, [and have] been staying in touch with friends and family over the wonders of technology," explained Brownlee, reflecting the reality millions of people are experiencing during this time.
It is a reality that has also put his recently-made plans for Tokyo on hold as, for now, he adapts to life under lockdown.
"The difficult part – it's the same for everyone – is that we don't know how long this situation's going to last in terms of when life is going to return to normal from a sporting point of view and when competition is going to be on again."
One last hurrah
Prior to the lockdown, both Brownlee brothers had been training at altitude in the United States, striving to reach the level of performance they would need to fulfil their Olympic ambitions.
And while Alistair has made his mind up about wanting to compete in Tokyo, the small matter of Olympic qualification is an issue that still needs to be resolved.
"I was trying as hard as I could to qualify and be there. There were lots of big 'ifs' there. I would have had to race well to qualify and as a British team we could do with qualifying three spots as well, that we haven't done."
But while there are still many questions waiting to be answered, the lure of the Olympics has made Brownlee determined to give everything he has to succeed at next year's Games.
"I was just hoping to throw everything at it and have one last good Olympic experience."
"The Olympics means a hell of a lot to me. I've been lucky to go to the Olympics three times. The 14-year-old me wouldn't believe me if I said I'd been to the Olympics three times and won twice.
"So I feel like I'm up on that. But, you know it would have been fantastic to go and compete again."
Coping with today
For now, due to the current pandemic and subsequent postponement of the Games, all Brownlee can do is wait.
For many athletes it's a situation that has devastated them, as years of carefully made plans have been scuppered in an instant.
It's a reaction that Brownlee feels his younger self would also have had.
"One of my first thoughts on hearing it was, I'm kind of glad for me that it wasn't eight years ago, because in 2012 it was the biggest day of my life," Brownlee reflected.
"For seven years before, I'd prepared for it and I was ready to go out and race. And so I feel really sorry – and a lot of empathy – for those guys for whom this was their big day."
But as one of the most experienced athletes on the circuit, Brownlee does have some advice for athletes who are struggling to come to terms with the current situation they find themselves in.
"I think one strategy is to disassociate as much as you can from the preparation. It's kind of hard to have that level of intensity of training and focus and mindset for long periods of time. For some people that's weeks, for other people that's months and many months, but I'm pretty sure for no-one it's 15 months."
"So just spend a bit of time to train as hard as you can, but around that try and relax and have other focuses. Whatever that might be.
"Learn to play the guitar, or cook, or read.
"That should hopefully give you a bit of perspective on the situation. And I think with that perspective you'll be fresher and as ready as ever to get back and focus as hard as you can for when 2021 rolls around for the Olympics that summer."
Could a fresh and ready Alistair Brownlee double his medal haul at next year's Olympic Games? The answer will be worth waiting for.