Agbegnenou, back after tough times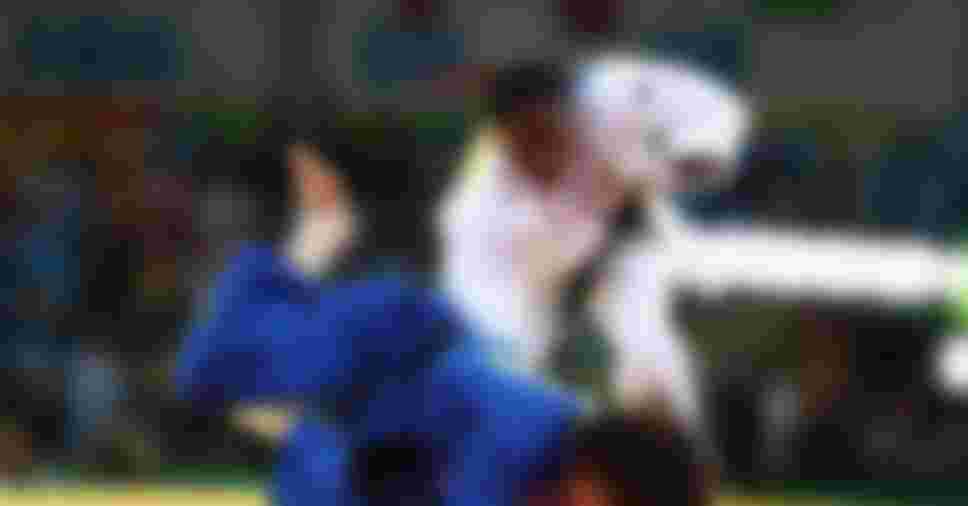 The French judoka and four-time World champion was deeply affected by the postponement of the Games. Over a month after the announcement, she says she's feeling better and is learning new skills to help her win the only title missing from her resume: Olympic gold. 
Over a month after the postponement of the Tokyo 2020 Games was announced, Clarisse Agbegnenou isn't pulling any punches. Reading the news left her "wiped-out", she said in an interview with the French agency AFP.
The French judoka, four-times World Champion and Rio 2016 -63 kg silver medallist, had been working hard to claim Olympic gold at Tokyo 2020 – the only title missing from her record. And even though she knows the postponement was clearly the correct choice, at first Agbegnenou couldn't put it into perspective.
"I was really bad. I cried a lot and didn't want to talk," she recalls.
"Because I had a goal and had worked towards it for four years. Because I had made sacrifices. It was hard, it was long, and there was only four months to go. Because we were almost there. But, no. It was taken away and I was told to keep on training for one more year.
"Of course, I told myself, 'Clarisse, you see that the situation is impossible, that you cannot compete... nobody can, health comes first'.
"But I admit that part of me thought we would find a solution. But no, this virus is tough and, of course, it was the best decision to make."
The three-time judo world champion tells us how she fought for her life when she was in a coma after being born prematurely. Find out how those fighting qualities continued as she rose through the rankings to all the way to the Olympic Games, where she won silver for France at Rio 2016.
Nippon Budokan, the Olympic venue that she knows well
At only 27-year-old, Agbegnenou only needs one more title to have won everything possible to win: Olympic gold.
She missed out on it at Rio 2016, losing against Tina Trstenjak from Slovenia. A year later, she took her revenge by winning against her at the 2017 World Judo Championship.
After winning her fourth world gold medal in August 2019, she became the most decorated female judoka in France, overtaking one of the most talented French judo athletes, Olympic champion Lucie Décosse.
She took the title by beating the Japanese athlete TASHIRO Miku at the iconic Nippon Budokan, the venue that will host the Tokyo 2020 judo event. Needless to say she was very much looking forward to travelling to Tokyo to achieve the Olympic holy grail.
"I was expecting to complete my book, to complete the cycle. I just need the Olympic title to say that I had won everything an athlete could win. I was on a sprint, I had momentum and was heading straight down the middle. Now I've been told, 'well, it's a false start. You have to do it again'. That's hard."
Slovenia's Tina Trstenjak executes an ippon against Clarisse Agbegnenou to win the women's 63kg judo gold medal contest.
"I found another motivation"
Agbegnenou has spent the whole lockdown period in La Réunion, an overseas French island in the Indian ocean. And she has had plenty of time to look back on the situation and digest the postponement.
"Now, I'm better. With perspective, I tell myself that it was impossible to travel and fight in those conditions."
She does concede that 28 July, the date she was supposed to fight in Tokyo, will be hard.
"But I know that when that date comes, I'll have a wake-up call."
Even though France has started to implement deconfinement measures, Agbegnenou still has to wait, as judo is a contact sport that does not allow for social distancing in the way that running or cycling would.
She is still training, but obviously has much more free time. Now, she has found a way to change her routine in order to do things that she is not required to do. Like working on her flexibility.
"I train at least once a day. But I found a new will, another motivation. There are plenty of things I'm not used to working on or that I didn't do because I didn't have the time. I'm not very flexible, so I'm working on my flexibility. I do more yoga sessions, more mobility sessions. I'm trying to do stuff I'm interested in, not that I have to do."
Learning new skills
Agbegnenou has managed to find the positives of lockdown, which is the best mindset to have during these tough times.
"I like to schedule things...so I'm learning how to be a new person, to live day by day."
She is also learning new values, such as how to be "patient in uncertainty", which could be very useful during a competition as open as the Olympics. If she doesn't stop to learn new skills, it will no doubt be tough to block her path to Olympic glory.