Against all odds: Olyroos end their drought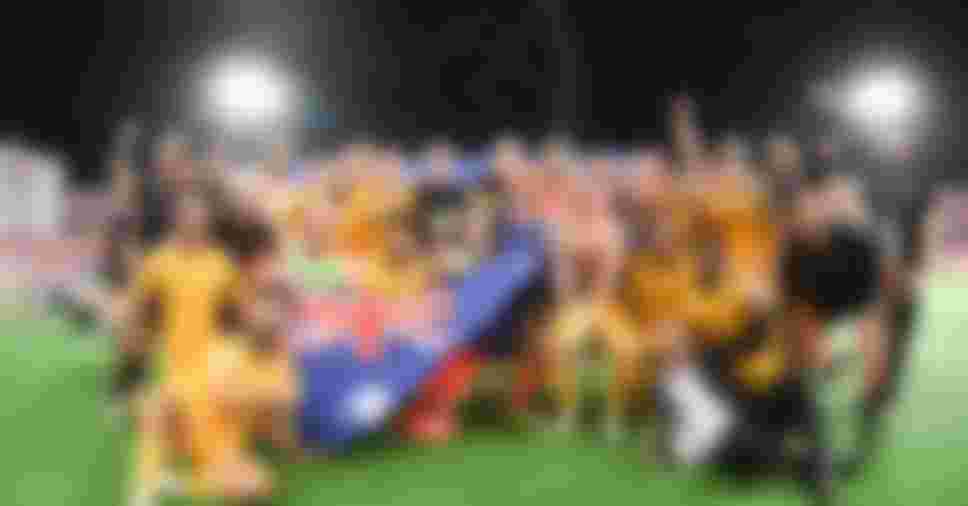 "What they showed was, given the opportunity, given the chance, they can compete with anybody."
As the final whistle rung out around Rajamngala Stadium in Bangkok on 25 January, Australia's players fell to the ground.
"Australia are through! A 12-year wait is over," were the words echoed by the Australian commentator.
A 1-0 victory over Uzbekistan with a goal from Nicolas D'Agostino, in what was a tense and tight battle, was enough to secure Australia's U23's national football team spot at the Olympic Games Tokyo 2020. The last time the Olyroos, as they're affectionately dubbed, had been at the Olympic Games was Beijing 2008.
The man at the helm of this history-making moment is Graham Arnold, who himself has been to three Olympics - as a player (Seoul 1988), an assistant coach (Athens 2004) and head coach (Beijing 2008) - so he knows just how important the Olympics are to players.
"I do believe that the Olympics is just something enormously special," he told Tokyo 2020.
"I've had the privilege of being to three but it's so different to a men's World Cup."
"When you go to the Olympics and you're in an Olympics. It's just something special and that was a message that I kept driving to the players. It's such a unique experience that you can ever have, and you have one chance."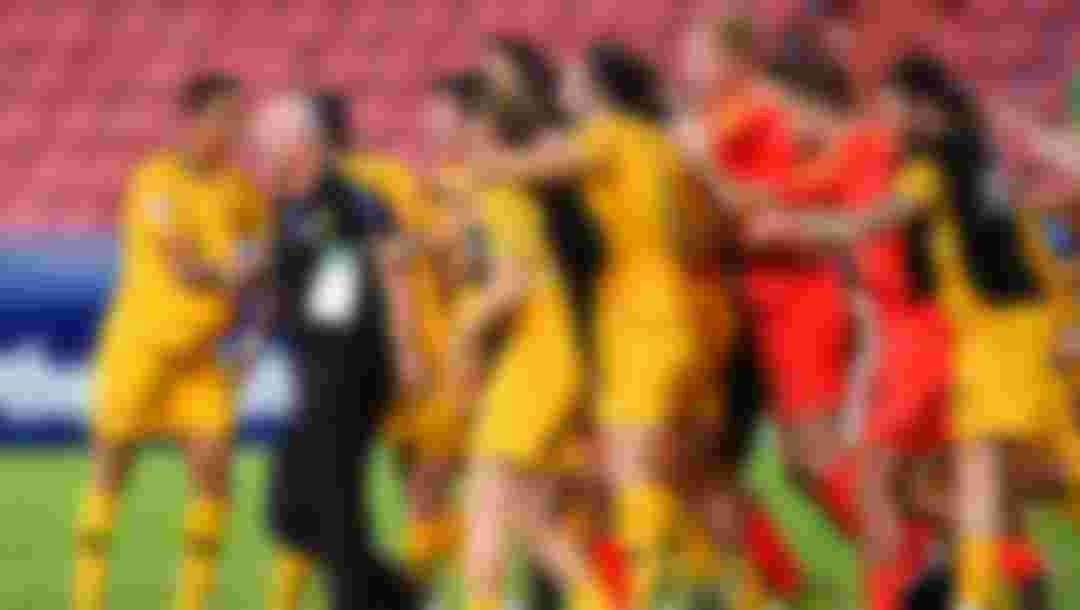 © Asian Football Confederation
Fighting and finding a path back to the Olympics
It was only in 2018 that Arnold, who is also the head coach Socceroos, decided to take on the added pressure of trying to lead the Olyroos for Tokyo 2020 qualification.
It wasn't going to be an easy task.
Throughout the team's history, the Olyroos had the odds against them.
Four years ago, the Olyroos missed out on reaching the knockout stages of the AFC U-23 Championship, which doubles as Olympic qualifiers, after they finished third in their group. Meanwhile, they also failed to qualify for the London 2012 Games - an even that will likely be forgotten as Australia finished bottom of their group without a win.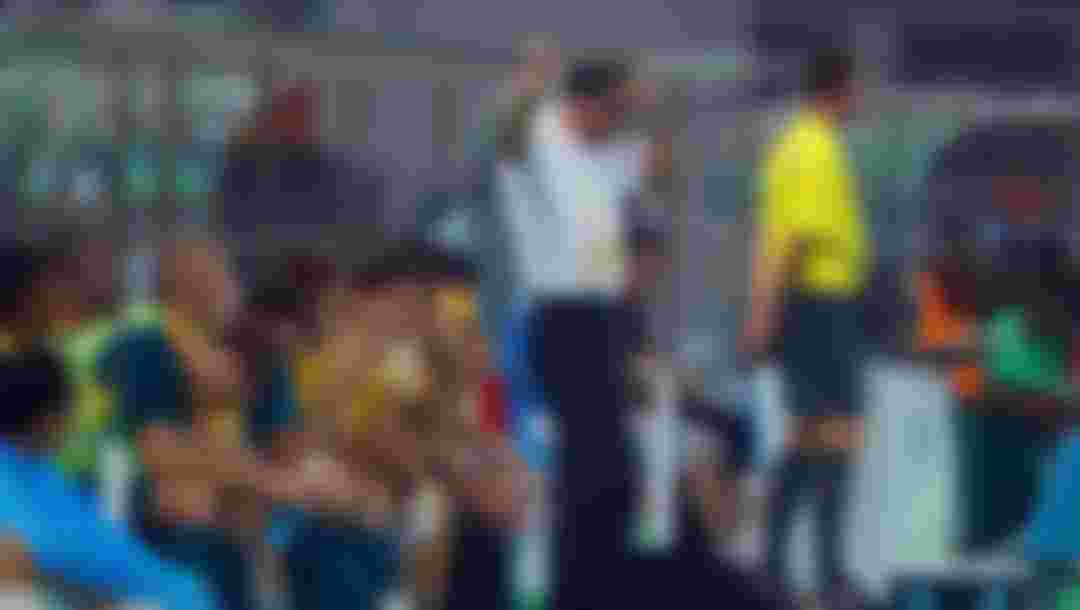 Preparing for another stab at reaching the Olympics became more complicated. In 2017, the FFA Centre of Excellence, which had bred the 'Golden Generation' of men's footballers in the country and who would go on to help Australia qualify for the 2006 FIFA World Cup, closed its doors.
Players in the current crop of U23's were also constantly battling with more experienced or international imports for game time at their A-League clubs, Australia's national football competition. To complicate matters further, after the side eased through qualification for the 2020 AFC U-23 Championship - finishing behind Republic of Korea in their group - three players were suspended until 10 August 2020.
Arnold also had to negotiate with overseas-based clubs to secure the services of players.
"There was minimal preparation for the kids, the funding being taken because, maybe they didn't believe we were going to make the Olympics," he explained.
"It was pretty much a performance against all odds. I was really proud because they're a young team."
Two bites of the cherry
With three training camps under their belt and despite everything thrown their way, the Olyroos topped their group, without losing a game before going on to beat Syria 1-0 in their quarter-final match.
Unfortunately, Australia suffered a 2-0 loss to Republic of Korea in the semi-finals, which would have given them automatic qualification for Tokyo 2020. However, there was no time to dwell – they had to re-group for a third-place play-off which would determine the last Olympic qualifier.
But it's no easy feat to rally a group of young players.
"You can't help what happened against South Korea, we put in a great effort, they were the better team than us on the night," Arnold said.
"It was all about [being] straight after the game. My words to the players were 'that's over, that's done. We worked hard; we get two bites to the cherry. One is gone but we've got a great opportunity still to get what we came here for'."
After their win against Uzbekistan as the team huddled on the pitch together, Arnold called the achievement one of the greatest in Australia's history.
"What they showed was given the opportunity, given the chance, they can compete with anybody."
"I was just so proud and so happy for the kids. They've worked so hard. A lot of them because they play minimum football for their clubs here in Australia…so therefore the kids put in a massive effort to back up every two to three days without really much match condition, and to go and to do a job like they did, as I said, it was a very proud night and it's one the boys won't forget.
"As I said to them after the game, this is just the beginning."
The Olyroos successful campaign in Thailand saw them have their best finish at the tournament.
"I expect us to win a medal"
The Olyroos have only made it out of the group stage at an Olympic Games twice; Barcelona 1992 (fourth place) and Athens 2004 (quarter-finals).
Despite previous results, hopes are high from Arnold when the Olympic Games takes place in the Japanese summer of 2021. And why shouldn't they be? The Olyroos have broken all expectations so far.
"My expectations are always high. I expect us to win a medal," Arnold said.
"My expectations are that the Olympic team will go there and do Australia proud and we'll be fighting the whole way for an Olympic medal."
However, giving the Olyroos the best possible chance of vying for a medal will likely not be possible without a funding boost. Two years ago, the Australian Institute of Sport (AIS) cut funding to a number of teams and sports that were deemed to have lower medal-winning chances.
"My expectations are always high.

I expect us to win a medal"
After securing qualification, Arnold not only called upon the Australian Olympic Committee (AOC) for "some funding" to help with preparations but also asked Football Federation Australia (FFA) and the Australian Government to step in as well.
"We're going there with all intentions of being 100 per cent ready and we need that help from the AOC and the FFA, to give these kids an opportunity to create a miracle. The only way that is possible is with great preparation otherwise it's very difficult," he told Tokyo 2020.
With the Olympics now postponed due to the unexpected COVID-19 pandemic, it has seen Arnold take on a new role within the team.
"Coaching is more now like being a father figure than a coach," the 56-year-old explained.
"You've got to be there to help the players and unless you understand what it is to be a professional sportsman, a professional footballer, then some of the conversations can be hard.
"I've spoken to pretty much all the young boys and explained to them it is what it is…it's all about staying healthy, staying happy and working as hard as you can in isolation. Making sure that you're ready when you go back out on the pitch."
As the countdown begins once again, there is no doubt that when the Olyroos take to the Olympic stage next year that they will give it there all and do their nation proud.