Putting Words into Action - The Tokyo 2020 Support Programme Endorses Fukushima Event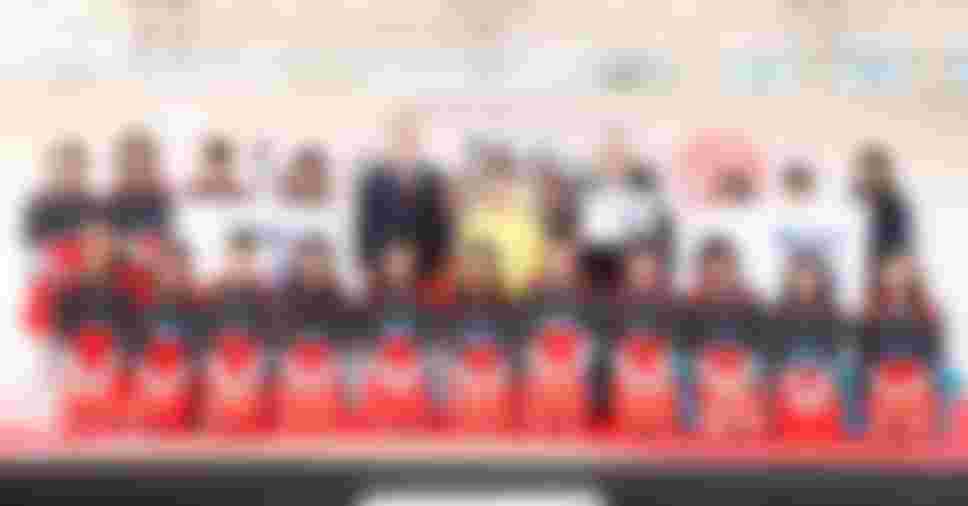 Fukushima Prefecture has inaugurated a major cultural event under the umbrella of the Tokyo 2020 Support Programme, part of which aims to use the build-up to the Tokyo 2020 Games to support recovery efforts in the various disaster-affected regions of Japan.
Entitled "Future from Fukushima - Local Treasures Folk Culture Preservation Project", the event kicked off on 5 November with a two-day cultural festival named "Home Town Festival 2016 in Shirakawa", featuring lively performances by 15 troupes from Fukushima and surrounding regions. The Tokyo 2020 Organising Committee has recognised the year-long cultural project as an official part of the Recovery stream of its Tokyo 2020 Support Programme.
Tokyo 2020 staged a special ceremony at the festival. Dancer Koichi Omae — who performed at the Rio 2016 Paralympic Games Closing Ceremony — and Koji Tejima, the Executive Director of the Bureau of Administration of the Tokyo 2020 Organising Committee, jointly presented a Tokyo 2020 Nationwide Participation Programme certificate to Mutsuo Anzai, the Director General of the Culture and Sports Bureau of the Fukushima Prefectural Government.
This was followed by a dance performance by Omae entitled 'Mezameyo To Yobu Koe Ga Kikoeru' ('I hear a voice to wake me up'), a dynamic and elegant piece in which he makes extensive use of his partially-amputated left leg.
"Thirteen years ago I had my left foot amputated, but I came back from that. I came back from it by accepting the change. I wanted to go back to how I was before, but that wasn't possible. However, change was possible, and with everyone's support I was able to become a professional dancer once again. I think everyone has gone through such an experience, whether it's losing ability or youthful looks with age, choosing not to give in to inability but rather adapting to it. I want every one of us to accept change and use that as a resource to help Fukushima and other affected areas," Koichi Omae said.
"This event is the first under the auspices of the Tokyo 2020 Support Programme's Recovery category to be held in Fukushima prefecture. We consider recovery and support to be a cornerstone of what the Tokyo 2020 Olympics and Paralympics are about. We are here to spread awareness of this project throughout the country so that we can collaborate and work together to boost the recovery of Japan's earthquake-hit regions," Executive Director Koji Tejima added.