India's SHIVA THAPA packs a punch ahead of the games
Four-time Asian medallist will keep fighting for a spot in Tokyo 2020

Fresh from securing gold in July's President's Cup and also competing at the recent World Championships, boxing champ Shiva Thapa is back in the ring to continue his campaign for a spot in Tokyo 2020.
While the 25-year old Indian-boxer from Guwahati, Assam still needs to win some qualifier tournaments to ensure he can compete at next year's Games, it looks as if he's got a fighting chance when he defeated Yuri Hirakawa during the quarterfinals of the READY STEADY TOKYO Boxing Test event this week in Tokyo.
Speaking at the famed Kokugikan Arena, Thapa said: "It's a great feeling to be part of the test event for Tokyo, Japan. It was a great fight against Japan and [Hirakawa] was quite a tall opponent. I really want to say that I had a good experience in the fight today."
It was a close bout with both athletes fighting it out to move to the next qualifying round but Thapa overshadowed the much taller Hirakawa by going in for more body punches – a style he adopted when he moved up weight class to be able to compete in the new Olympic 63kg category.
"Usually that's how we train ourselves to fight - with a tall boxer or with a short boxer, because you get to fight with anyone in the competition. We get to train this with our coaches - how to keep ourselves with high guards while always ensuring that you go inside and attack."
After winning the quarterfinal match, Thapa was on a roll: he won the semi-finals and beat Japan's Daisuke Narimatsu by a point, while he ended the night by outpunching Kazakhstan's Sanatali Toltayez to clinch gold at the finals.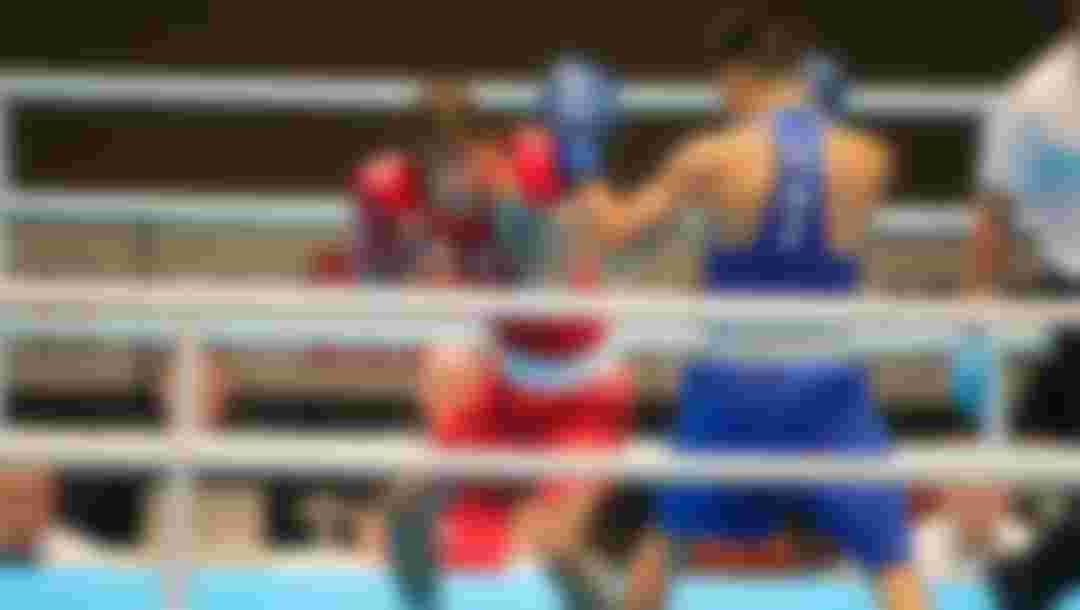 From karate to boxing
Being a fighter is in Thapa's genes, growing up with a father who was a karate instructor and a brother who was also a boxer.
The four-time Asian medallist first started doing karate but it was his Olympic dream which made him decide to go for boxing as his sport of choice at a tender age of nine years old.
"I did karate for two years, but it wasn't an Olympic sport. It had always been a dream to go to the Olympics so boxing became my favourite."
The self-confessed Mike Tyson fan also explained why he puts boxing in the pedestal of the world's greatest sports.
"Boxing is one of the coolest sports and one of the most technical sports. Yeah, I mean, you got to keep moving. You got to keep that phase in the fight."
"It's about three minutes and three rounds in amateur boxing. And you have to ensure that you keep all the muscles busy - your mind, your body, your feet, everything. There is no pause in a round, until the round is over. So that's something I admire about boxing."
I feel strong in this weight category.
Beating bigger boxers
While the category he competed in London 2012 and Rio 2016 have been removed from the Tokyo 2020 programme, changing weight class does not seem to bother Thapa.
"I think that it's a blessing for me to change my weight category. In Tokyo 2020, those weight categories have now been scrapped, so I have to manage it. It is not a problem for me. I fought many tournaments consecutively before the tournament so I feel comfortable. I feel strong in this weight category."
"Boxing is also about strength, and power, and speed so I make sure that in my new weight category, we ensure that we build more strength in the punches."
Thapa also has no fear about fighting pro-boxers as part of the new rule of the Olympic boxing event.
"I think there's been pretty many more examples of pro boxers turn into amateur boxing and the results were as usual, amateur boxers always win. I mean, obviously, pro-boxing is a different level, but being pro means doing plenty of rounds to fighting three rounds in amateur boxing. It's a completely different thing."
"I feel that as an amateur boxer it's pretty much obvious that we are more to fit to fight for three rounds and we can be better than them."
It's pretty much obvious that we are more to fit to fight for three rounds.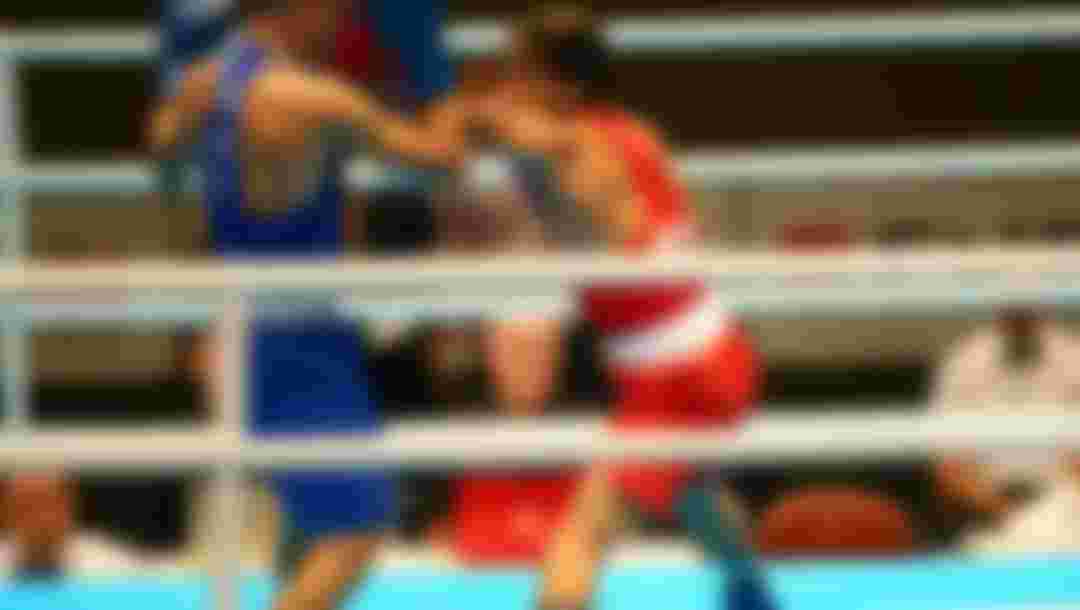 Looking at a glass half full
The life of a boxer is full of highs and lows but for Thapa it's important to be resilient and to stay positive despite losses – such as the time when he failed to get an automatic spot at the Olympic qualifers in the World Championships in September this year.
"Positivity - that is the best thing for an athlete especially for those who face losses in life. It's how they grow. How I view myself, when I face losses, sometimes I felt like giving up. But I always believe that you should keep working because life has ups and downs."
The mild-mannered reigning national champion and former 2015 World Championship bronze medallist had some words of advice.
'When you face a loss, it makes you nothing but stronger for the fights to come. So for me that's good."
"I think Olympics is the ultimate stage - it is the biggest platform for an athlete to showcase his talent." - Shiva Thapa
Giving it all for Tokyo 2020
Thapa has represented his country in London 2012 and Rio 2016 and is now banking on his two Olympic stints to make a third appearance at next year's Games.
"The Olympics was a great experience and an experience of a lifetime. I mean, that's what we trained for. That's why I started boxing - to be a part of the Olympics and to bring medals for India. And this is the third time that I'm going to try for the medal at the Tokyo. I'm looking forward to it."
The Indian athlete remains confident that he can win in upcoming qualifier tournaments to seal a place in the Indian squad.
"Our coaches have plans - we have an entire competition, even before Tokyo 2020 for the preparations. Right now, we are here for the test event and we will soon have a few couple of more competitions and training camps abroad in our country. So that's how we're going to prepare. We're going to work more to improve our inner strategies and improve our game plans."
I want to bring medals for India.
Eyeing a podium finish
Aside from securing a spot or winning a medal, Thapa also thinks that the getting the coveted Olympic medal is the dream of every athlete.
"The Olympics is a platform where obviously - when you win a medal at the World Championship and many other events, you'll see you people follow you people get inspiration from."
"I think Olympics is the ultimate stage - it is the biggest platform for an athlete to showcase his talent and to show the world. This is a sport that we live for."
"And besides that, it's the story of the athlete behind the scenes and how they grew. People see this and they get inspired with those stories like I do with Olympic athletes. That's what is most important for me about the Olympics."