British rider welcomes revamped Equestrian Park

British equestrian athlete William Fox-Pitt has praised the revamped Baji Koen after competing in the READY STEADY TOKYO Equestrian Test Event.
The three-time Olympic medallist is a veteran of the sport, having competed in five Games since Atlanta 1996 where he was a 27-year-old.
As one of the leading riders in Great Britain's Eventing Team, he is hoping for an improvement after the team narrowly missed out on a medal at Rio 2016 Olympic Games behind Germany, France and Australia.
"We didn't do very well in Rio, so we need to do better next year," Fox-Pitt said.
Great Britain have already qualified for the eventing competition Tokyo 2020 after securing team gold at the 2018 FEI World Equestrian Games.
However, being able to come to Tokyo as one of 13 riders to participate in the test event in early August, was exciting for the former team eventing World Champion.
"It's been an amazing experience and just to be in the city, the whole thing is incredible place and for the Europeans to come here it's just so vast and intense, but they've done a great job with this venue," he said.
"It's quite fantastic as an Olympic venue and very exciting looking ahead to next year because I've learned a lot from this week, and I think things will change and really come on, but the place is looking good."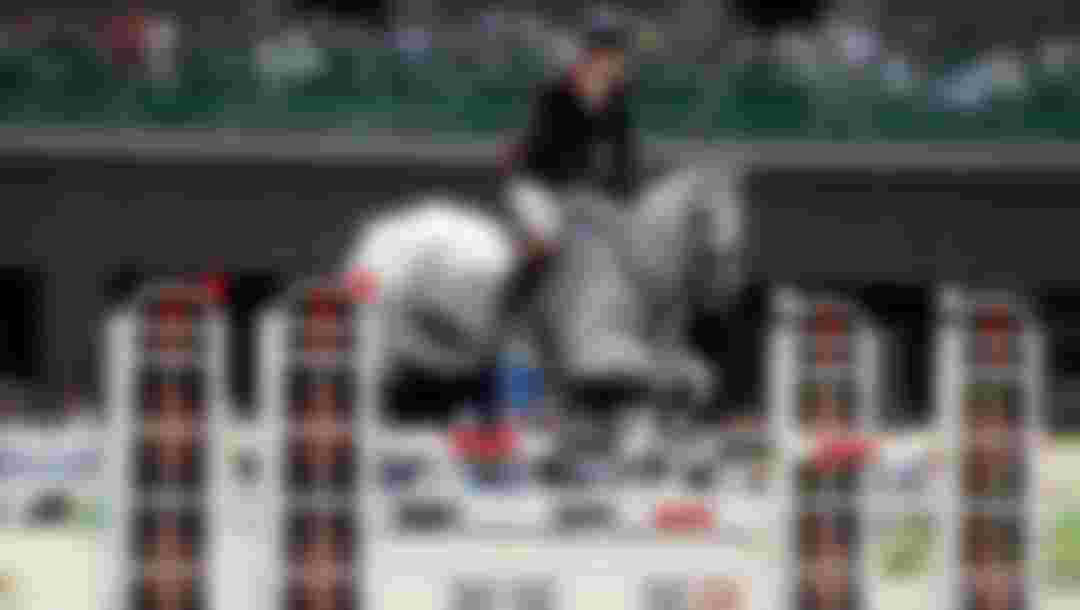 Tokyo 2020 / Shugo TAKEMI
The test event saw eventing riders compete across dressage, cross country and jumping with German Michael Jung coming away with the win ahead of Japanese pair Ryuzo Kitajima and Yoshiaki Oiwa after consistent performances across the three disciplines.
For, Fox-Pitt, he finished eighth overall after battling humid and hot conditions plus spouts of rain across the three-day test event.
"Not every horse will cope with this heat," he said.
"We've been lucky this week, we've had maybe 10 degrees lower than it can be, I was soaking wet early for my jumping round so the weather is very horse specific and the rider needs to know what the horse needs."
With concerns held for horses and riders ahead of the Olympics and Paralympics next year, the International Federation of Equestrian Sport (FEI) collected important data during the test event to help identify the best practices and management during training and competing in hot and humid conditions.
Horses were monitored before, during and after their journey to Tokyo.
Data collected will be used to provide the FEI, the Tokyo 2020 Organising Committee (TOCOG) as well as National Olympic and Paralympic Committees with detailed information on equine performance in these conditions.
"High level equestrian competitions are increasingly taking place in parts of the world where the climate poses health challenges for both humans and horses," FEI Veterinary Director Göran Akerström said.
"The study plays a crucial role in guiding the TOCOG and other Organising Committees on appropriate facilities and support and will be used to advise and guide athletes and National Federations on the preparation of their horses in the build-up to and during the Olympic and Paralympic Games."
The research builds on existing frameworks that were developed during the Atlanta 1996 and Beijing 2008 Olympic Games.
More information can be found: https://inside.fei.org/content/fei-researches-equine-health-and-performance-tokyo-2020-test-event