Australian duo looking to turn silver into gold

Australia sailing duo Will Ryan and Mathew Belcher OAM are hoping to change their Rio 2016 Olympic Games silver medal into gold come Tokyo 2020.
The pair, who compete in the 470 men class, came away with gold at the READY STEADY TOKYO Sailing Test Event last week after a two-point win over silver medallist Anton Dahlberg and Fredrick Bergsrom of Sweden.
Unfortunately, weather wasn't on their side on the final day of competition at Enoshima Yacht Harbour and while the boats were able to get out onto the water, the lack of wind eventually saw the race cancelled alongside four others.
While Belcher was disappointed the team couldn't get out on the water on the final day, he welcomed the experience gained from the test event.
"We're competitive, we're really hungry and it would have been nice to be able to consolidate that and to race but that that's the way it goes," he said.
"We had a great week, and it was great to come out with the gold."
It was Ryan and Belcher's second gold medal in as many weeks after taking out the 470 class at the World Championships in Enoshima earlier this month.
"It's really challenging conditions here and it's really diverse so to come away with another win and to back it up from the World's only a few weeks ago, we're really excited and but the main target for everyone is for next year," Belcher said.
"So hopefully this puts us in good stead for that."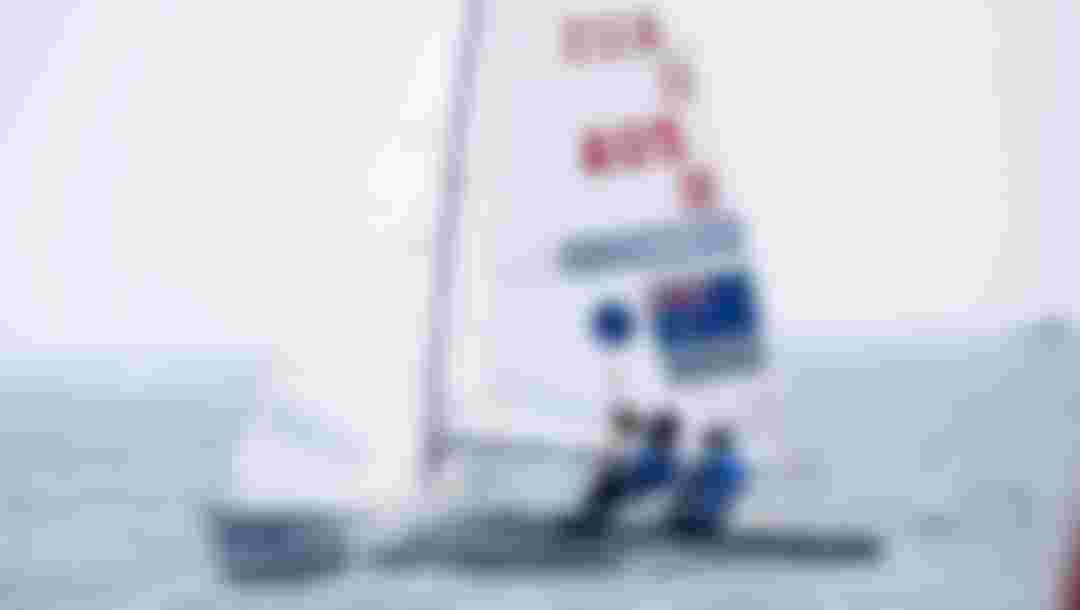 Ryan and Belcher, who teamed up after the London 2012 Olympic Games where Belcher won gold with Malcolm Page, have become one of the most successful Australian sporting partnerships winning three consecutive world 470 sailing championships titles from 2013 to 2015 and another in 2017.
Three years ago, at the Rio 2016, Belcher and Ryan took silver behind Croatian pair Sime Fantela and Igor Marenic in a tense medal race which saw the two teams plus the Greek pairing of Panagiotis Mantis and Pavlos Kagialis battling it out for the gold.
However, after Fantela switched to the 49ers category last year with brother Mihovil, the field is wide open with the world No.1 team to top the podium at Tokyo 2020.
"That's the biggest focus for us and having won in London and come away with silver, Will and I are really motivated and it's great confirmation for us that we're in the right position within our campaign," Belcher said.
"We know our competitors are going to do heaps of work and but we're just really happy sort of doing what we need to do, and this was a good time for that."
Belcher and Ryan have already earnt Australia a quota spot in the 470 men category after a fifth-place finish at the 2018 Sailing World Championships and while sailors who will represent Australia at the Tokyo 2020 Games are yet to be selected, Belcher and Ryan are preparing well.
"We go to World Championships, got a couple of World Cup events in between and I think anytime we can spend Japan is unique," Ryan said.
They will also be heading back to Australian shores after the first round of the upcoming World Cup Series, also being held in Enoshima, to be with their families and friends before their preparation continues.
"The summer is quite short here so we're making the most of that, but we're looking forward just a little bit of time at home and enjoy being back in Australia before the final year ramps up," Ryan said.
Enoshima holds a special place in the hearts of Australian sailors with the country's first ever Olympic gold in sailing coming at the Tokyo 1964 Olympics.