PEACE ORIZURU (paper cranes for peace)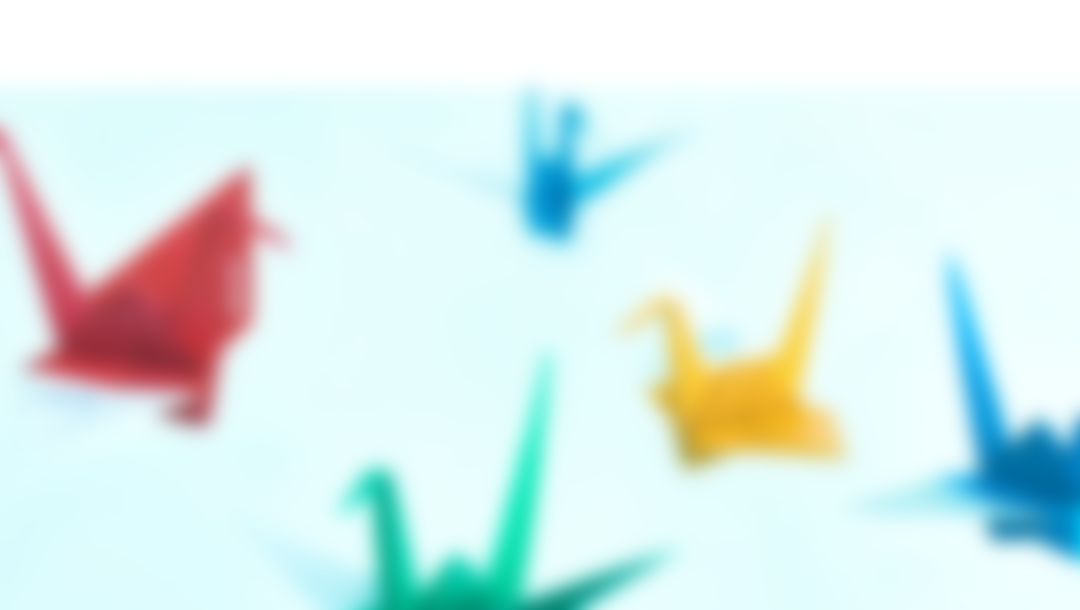 Toward the festival of peace, the Olympic Games
The PEACE ORIZURU is a project to promote a world free of war or conflicts through the folding of paper cranes, or orizuru, which are a symbol of peace.
Your orizuru will support the "Olympic Truce"
Everyone in the world can play an important part in this project. People pray for peace as they fold each orizuru, and their prayers come together in Tokyo to empower the "Olympic Truce."
What is the "Olympic Truce"?
The Olympic Truce, or ekecheira, is based on the ancient Greek tradition where all conflicts ceased during the period of the truce. To achieve a world without conflicts using the power of sport, the UN General Assembly passed a resolution that urges member states to observe the Olympic Truce during the Olympic and Paralympic Games. Since the 1994 Lillehammer Games, the Olympic Truce has been implemented as a prayer for peace.
Let's join!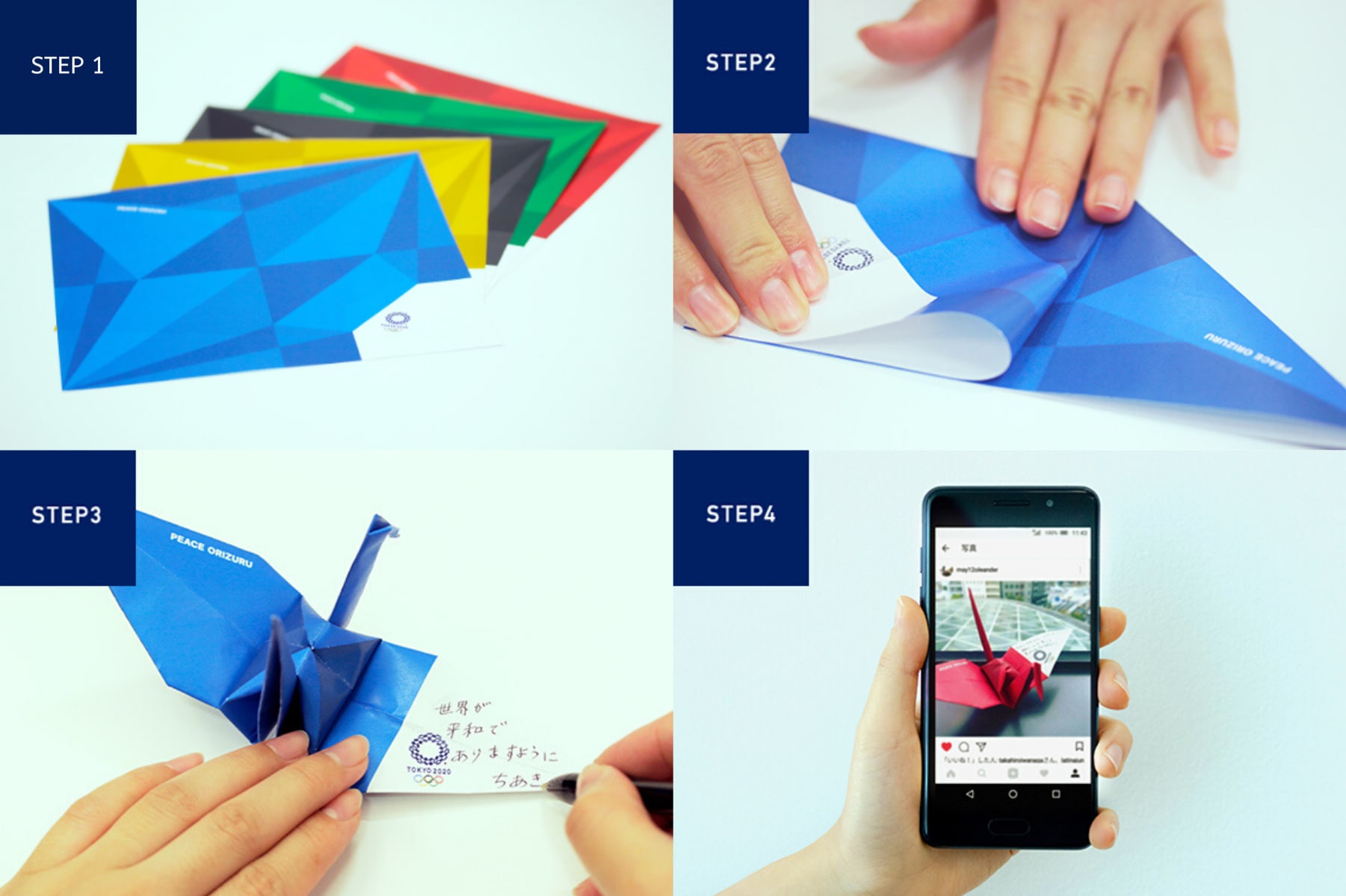 STEP 1. Download and print the Peace Origami paper
STEP 2. Fold the paper crane.
You may use any ordinary paper that you have on hand. We also welcome paper cranes made of clay, blocks, wood, cloth and plastic, as well as drawings, illustrations, animations, videos, a crane formed by arranging a group of people, and all kinds of unique and creative ideas.
STEP 3. Add a message and put your name on the orizuru.
After you fold the paper crane, write a message and put your name (or nickname) on the wing.
STEP 4. Upload the image on Instagram or Twitter with the hashtags.
Include in your post the hashtags #PEACEORIZURU, #OlympicTruce and #Tokyo2020
*We are also considering using this initiative at the Tokyo 2020 Games competition venues.
The Orizuru Story
Cranes are considered a symbol of "peace" and have long been considered to bring good fortune. The tradition dates back to the Heian Era (a period of approximately 400 years, when the capital was established in Kyoto).Over time, people started folding paper cranes and giving them away as a gesture to express their prayer for happiness or good luck. The orizuru became a symbol of peace when a girl who was exposed to radiation in Hiroshima folded paper cranes in hope of making a full recovery from leukemia.
Have you ever heard of Sadako Sasaki?
Sadako Sasaki was born in Hiroshima in 1943 during the Second World War. When she was two years old, the atomic bomb was dropped on Hiroshima and she was exposed to radiation. Sadako grew up as an active girl who was good at sport, and she studied at the Noboricho Municipal Elementary School in Hiroshima City. One day, about ten years after she was exposed to radiation, she was diagnosed with leukemia and was admitted to the hospital.
Prayer expressed through a thousand cranes
When Sadako was in the hospital, she received an orizuru. Sadako started to fold paper cranes herself, using any type of paper she could find. When the paper was so small that it was too difficult to fold by hand, she used a needle. One by one, she would fold the orizuru with the desire to live, believing that when she folded one thousand paper cranes, she would make a full recovery. Her prayer was not answered, and after eight months fighting for her life, she died in the hospital.
Orizuru as a symbol of peace
This true story led to the construction of the "Children's Peace Monument" in the Hiroshima Peace Memorial Park. Sadako's story spread across the world, and the orizuru became known as the "symbol of peace".
In cooperation with: Hiroshima City. Noboricho Municipal Elementary School (Hiroshima City).